Cheer For Your Hometown!
Sports are a part of almost every family, and Arizona is a sports lover's paradise. Whether your child is a budding athlete, or you want to find a great place to bond, visit any one of Arizona's sporting venues -- featuring basketball, baseball, football, hockey, racing or golf -- for a time to be remembered!
(page 6 of 6)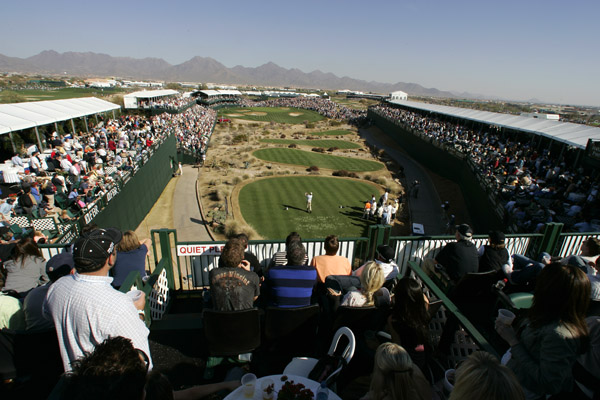 It's no secret that Arizona is home to almost as many golf courses as people, and it's been a destination for duffers for decades now. If you're looking to beat those late winter blues and see some of the world's best golfers, it's absolutely the place for you.
The Phoenix Open in early February calls TPC Scottsdale just outside of Phoenix home, and at the end of the month, you can also catch the Accenture Match Play Championship in Marana, just north of Tucson.
More about PGA TOUR Golf in Arizona
Websites: Phoenix Open | Accenture Match Play Championship