Cheer For Your Hometown!
Sports are a part of almost every family, and Arizona is a sports lover's paradise. Whether your child is a budding athlete, or you want to find a great place to bond, visit any one of Arizona's sporting venues -- featuring basketball, baseball, football, hockey, racing or golf -- for a time to be remembered!
(page 4 of 6)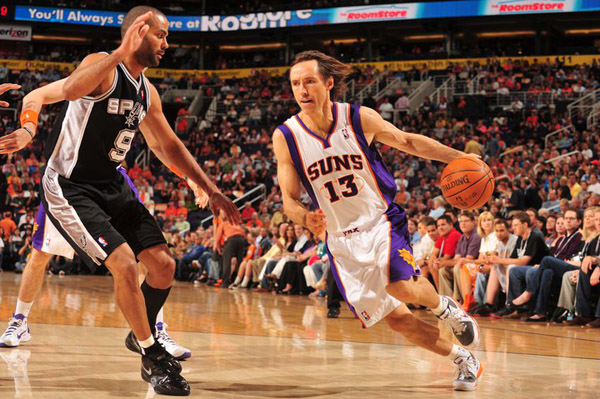 Starting play in 1968 as an expansion team, the National Basketball Association's Suns are Arizona's oldest professional sports franchise. Since then they've torn up the court with a total of six divison titles and two NBA Finals appearances, the latest coming in 1993.
Since 1992, the Suns have called US Airways Center (formerly America West Arena) home, right in the heart of downtown Phoenix. The arena seats over 18,000 for basketball and is often referred to as the "Purple Palace" due to its purple seats. You can pay to park nearby or take the Phoenix METRO Rail.
See the Suns light up the hardwood between November and April.
More about the Phoenix Suns
Address: 201 E Jefferson St, Phoenix, Arizona 85004
Phone: 602.379.SUNS
Website: nba.com/suns
---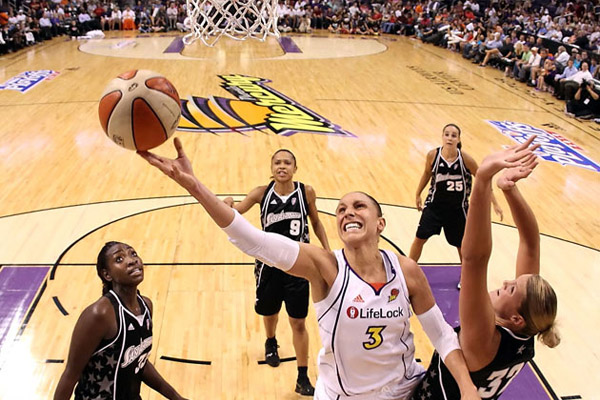 One of the Women's National Basketball Association's original eight teams, the Mercury began play in the inaugural WNBA season in 1997. In the franchise's fourteen years of existence, they've made the playoffs six times and the WNBA Finals three times, including two WNBA championships in 2007 and 2009. Sharing US Airways Center with the NBA's Suns, they also share uniform colors -- featuring the purple, yellow, and white that their men's counterpart have made so famous.
The Mercury's season runs from June through September.
More about the Phoenix Mercury
Address: 201 E Jefferson St, Phoenix, Arizona 85004
Phone: 602.252.WNBA
Website: wnba.com/mercury