Pregnant Celebrity
Photo Roundup
Happy Wednesday Hump Day — also known to us as Celebrity Baby Bump Day! We have rounded up the cutest pregnant celebrities of the week, including Kate Middleton who showed off her growing baby bump in a canary yellow dress. Pregnant Kim Kardashian swapped out her heels for sneakers (gasp!), while pregnant Jenna Dewan-Tatum looked chic in stripes. Pregnant Ali Landry and Fergie round out our list of cute pregnant celebrities of the week.
(page 3 of 5)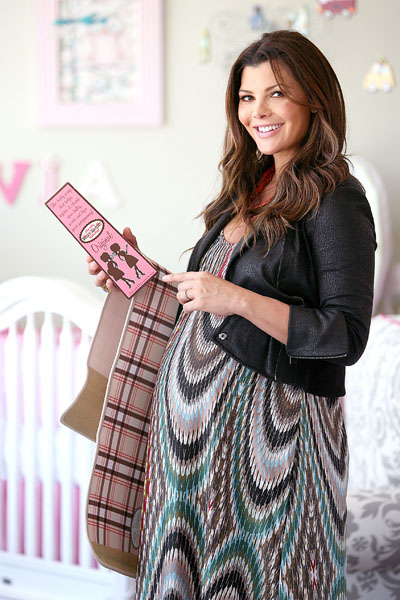 Ali Landry
Pregnant actress Ali Landry looked chic in an Ikat print maxi dress paired with a black leather jacket and a Celine bag as she went shopping at Juvenile Shop in Sherman Oaks, California.
The mom-to-be was spotted picking up the Belly Bandit, as well as the brand's Upsie Belly, which helps support her growing baby bump. She said that wearing the Upsie Belly "saved her" during her recent trip to Rome. Landry said that the Belly Bandit helped her return to her pre-pregnancy figure after the birth of her two children.
Landry is seven months pregnant with her third child with husband Alejandro Monteverde. They have a 5-year-old daughter Estela and a 17-month-old son Marcelo.
Next up: Pregnant Jenna Dewan-Tatum is getting close!
Photo credit: MOVI Inc