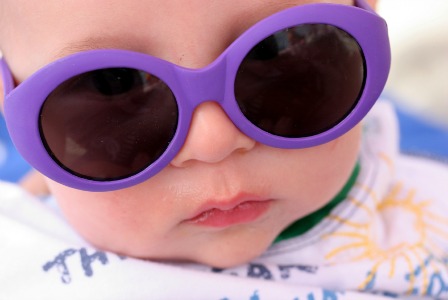 Summer is a magical time of the year. Kids get a break from school, families hit the beach and the nation celebrates its birthday. Let the beauty and traditions of summer inspire your next baby name.
Warm, beachy
baby names
The summer months — June, July and August — make wonderful baby names in and of themselves, but there are many other summer-inspired options for your baby boy or girl.
Names that mean "Summer"
Summer is celebrated worldwide, as indicated by these international monikers:
Baby boy names
Sheiling: From the summer pasture (Scottish)
Somer: Born in summer (French)
Somerset: From the summer settlers (English)
Somerton: From the summer estate (English)
Somerville: From the summer estate (French)
Theros: Summer (Greek)
Names inspired by the ocean
One of the American family's favorite summer pastimes is hanging out at the beach. From the water's gorgeous blue hues to the sea life within, the ocean provides countless baby names to consider.
Baby girl names
Abalone: These edible sea snails make gorgeous jewelry. Try Abe for a boy. (Danish)
Marina: The ideal place to park your yacht has the makings of a terrific baby name. (Greek)
Sandy: Sink your feet into the sand and embrace this name that suits girls and boys alike. (English)
Baby boy names
More baby name ideas
Top 100 baby names 2012 
Baby names inspired by Disney
Baby names inspired by The Great Gatsby