Pregnant Celebrity
Photo Roundup
Happy Wednesday Hump Day — also known to us as Celebrity Baby Bump Day! We have rounded up the cutest pregnant celebrities of the week including Kate Middleton, who looked fab in a Topshop polka-dot dress. Pregnant Jenna Dewan-Tatum is growing and glowing, as is Fergie, Kim Kardashian and Jamie-Lynn Sigler. Check them all out here!
(page 5 of 5)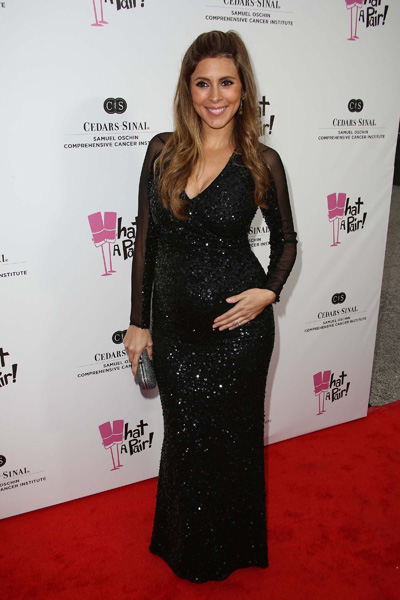 Jamie-Lynn Sigler
Pregnant actress Jamie Lynn Sigler looked gorgeous as she showed off her baby bump at the What A Pair! Benefit Concert on April 13.
The actress is expecting her first child with her boyfriend, baseball star Cutter Dykstra, and she recently told The Talk that she is enjoying one pregnancy perk.
"[I can't believe] how big my boobs have gotten!" she said. I can't handle how much weight I have in the front area. That surprised me the most for sure."
She said she is enjoying pregnancy at the moment, but had a rough first trimester.
"I was nauseous from the moment I woke up until the moment I went to bed," she reveals. "I survived on bagels. It was all I could do. It was rough. You start to feel like you're never going to feel better ever again."
Photos: WENN