Pregnant Celebrity
Photo Roundup
Happy Wednesday Hump Day — also known to us as Celebrity Baby Bump Day! We have rounded up the cutest pregnant celebrities of the week including Kate Middleton, who looked fab in a Topshop polka-dot dress. Pregnant Jenna Dewan-Tatum is growing and glowing, as is Fergie, Kim Kardashian and Jamie-Lynn Sigler. Check them all out here!
(page 3 of 5)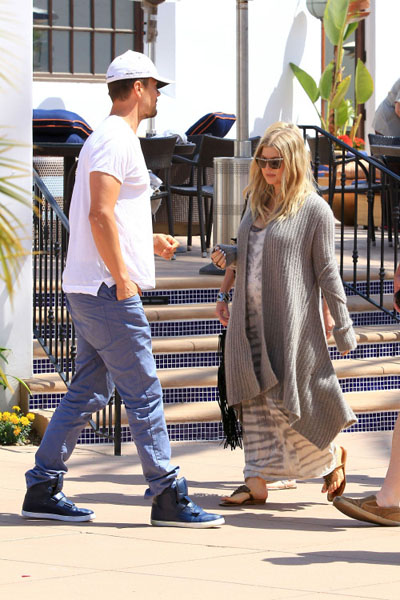 Fergie
Pregnant Fergie looked chic in a tie-dye maxi dress paired with a cardigan and sandals as she attended the wedding of her sister Dana at La Costa Spa & Resort in Carlsbad, California. The Black Eyed Peas singer and her husband, Josh Duhamel, are expecting their first baby this summer.
She recently said they know the sex of their baby — but they are keeping it a secret!
"He's going to be an amazing father. He's got natural parenting instincts. And he wanted to knock me up on our first date," she told E! Online.
She also revealed she has been craving sweet fruits throughout her pregnancy. "Fruit has become a staple where it wasn't before. It's mangos, papayas, anything really juicy and sweet," she said.
Next up: Kim Kardashian wears a tight-fitting red maxi dress