Pregnant Celebrity
Photo Round-Up
Happy Wednesday Hump Day — also known to us as Celebrity Baby Bump Day! We have rounded up the cutest pregnant celebs of the week including Kim Kardashian, Halle Berry and Jessica Simpson. Pregnant Fergie showed off her lovely lady bump, as did Veep star Anna Chlumsky.
(page 4 of 5)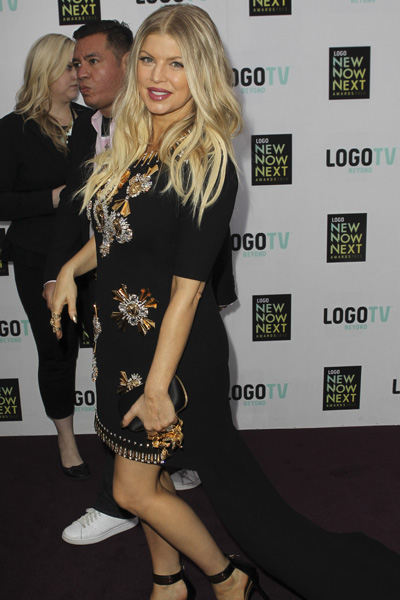 Fergie
Pregnant Fergie showed off her growing baby bump in a printed dress paired with an Alexander McQueen hummingbird clutch and her own line of pumps at the 6th Annual Logo "NewNowNext Awards."
The Black Eyed Peas singer is expecting her first child with her husband Josh Duhamel — and she told E! News that she knows the sex of the baby!
"Oh, I know honey!" she said, as she acted like she was closing a zipper over mouth.
She is keeping mum on the sex of the baby, but she is talking about pregnancy cravings.
"Fruit has become a staple where it wasn't before. It's mangos, papayas, anything really juicy and sweet," she said.
And as if Josh couldn't get any cuter! "He's been amazing," she said. "He so nice and wonderful. He sings and talks to my belly all the time. He's very complimentary. I'm very lucky that he's really good to me."
Next up: Veep's Anna Chlumsky shows off her baby bump