The Best Gifts
For Moms
Whether you are searching for the perfect Mother's Day gift, birthday present or "push present" after the birth of a child, mom jewelry is always a sure bet. From personalized necklaces with your child's names to trendy birthstone bracelets (and even celebrity-approved mom jewelry!) we have rounded up the most gorgeous mom jewelry she is sure to treasure forever.
(page 6 of 8)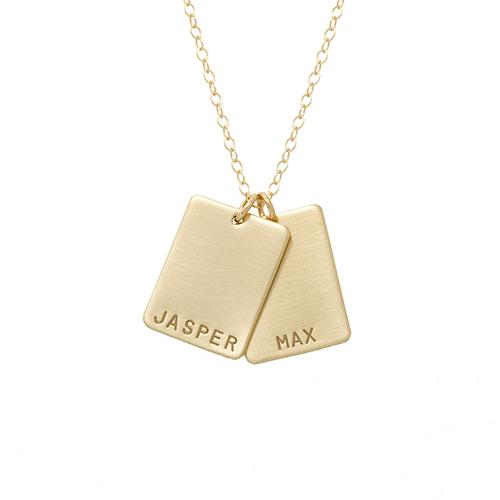 Anna Bee Jewelry
If you love Gwyneth Paltrow's minimalist style, you will love her chic and classic gold rectangle pendants by Anna Bee Jewelry ($120) that she was given with the name of her children, Apple and Moses.
If you want a little color, you will love the square and rectangle name and date tag necklace ($124). You can personalize this necklace with the name, date and birthstone of your child. Love!
Prices above a little too steep? The birthstone necklaces are $50 and are a dainty and delicate choice to show your love.
Next up: Gorgeous gold personalized bangle bracelet