The Best Gifts
For Moms
Whether you are searching for the perfect Mother's Day gift, birthday present or "push present" after the birth of a child, mom jewelry is always a sure bet. From personalized necklaces with your child's names to trendy birthstone bracelets (and even celebrity-approved mom jewelry!) we have rounded up the most gorgeous mom jewelry she is sure to treasure forever.
(page 5 of 8)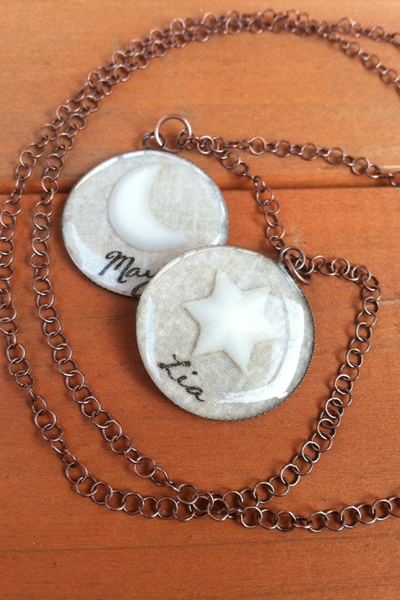 Breast milk pendant
Some find it weird, while others find it wonderful — either way, it's hard to deny this is a unique way to remember a special time of your life. The newest trend to hit "mommy jewelry" is pendants made from your own breast milk.
"This pendant will last you a lifetime and serve as a reminder of the time you made breast milk. What a wonderful way to preserve the 'liquid gold' that we are only able to make for certain period of time. This can be passed down for generations — and what a fantastic gift to give to your child, the root of their survival," the MommyMilk Breast Milk Bead website explains.
How does it work? You simply send 1 to 2 tablespoons of your breast milk in a breast milk storage bag and they then use a special "plasticizing" process that concentrates your milk into a pendant.
Pictured is the double layered breast milk bead pendant with matching chain ($125), however pendants start at $64. Check out the entire line of Mommy Milk Creations at the Etsy store.
Next up: Gwyneth Paltrow's fave personalized mom necklace for $124