The Best Gifts
For Moms
Whether you are searching for the perfect Mother's Day gift, birthday present or "push present" after the birth of a child, mom jewelry is always a sure bet. From personalized necklaces with your child's names to trendy birthstone bracelets (and even celebrity-approved mom jewelry!) we have rounded up the most gorgeous mom jewelry she is sure to treasure forever.
(page 3 of 8)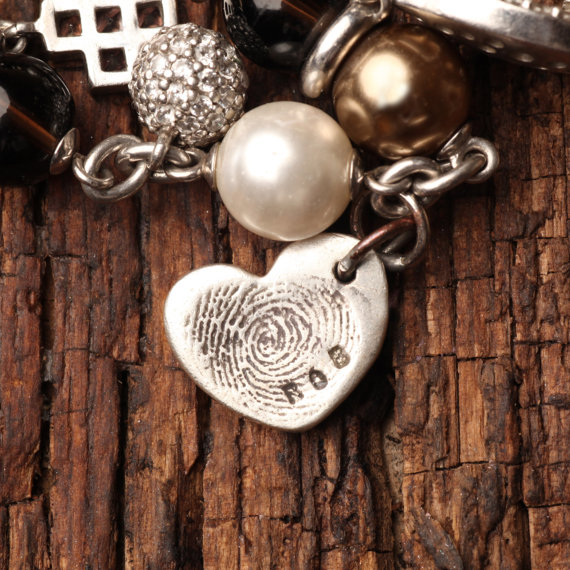 Fingerprint jewelry
If you are looking for a unique gift that she will hold close to her heart, fingerprint jewelry is hands-down a great choice.
The Etsy shopcalled That's My Impression will take the fingerprint of you or your child and turn it into a gorgeous charm, bracelet or ring.
The fingerprint charm ($150) pictured above will allow you to feel the grooves of your child's fingerprints whenever he or she is not with you.
Prices start at $125 for the fingerprint earrings and go up from there. Check out the entire selection at the Etsy shop That's My Impression.
Next up: Unique and gorgeous silhouette charms and necklaces