Hilarious Family
And Kid Photos
Why is it that we only see the good family photos? Every mom knows that for each decent photograph of her kids, there were at least a dozen others that didn't make the cut for some reason or another! We've pulled together some of the best reject photos of families, babies and kids for this hilarious feature on family photo fails.
(page 7 of 8)
Try, try again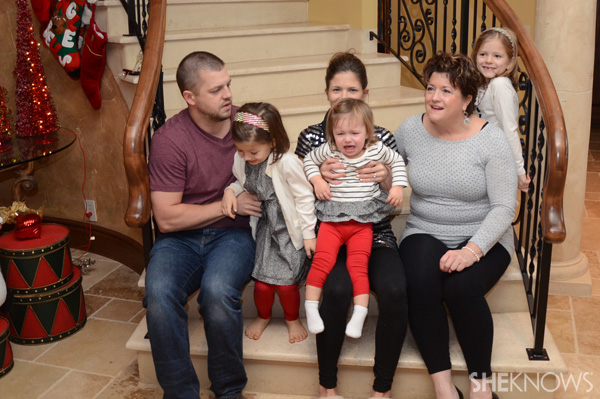 The Bell family: Parents Casey and Andrea, and kids, Kyla (age 7), Heidi (age 6 1/2) and Molly (age 23 months), plus Andrea's mom, Debi Jones
The progression of this family photo fail is something that we've all experienced before... especially during the holidays when our little ones are spent from all of the excitement! The Bell family Christmas photo attempts start out hilarious — little Molly is over it from the get-go. The second photo is an improvement with nearly everyone smiling and showing some holiday cheer... but then things go downhill quickly when Molly makes a run for it. And a bonus picture at the end, sans Molly. Not quite a frameable holiday photoshoot, but another silly holiday memory, nonetheless!