Hilarious Family
And Kid Photos
Why is it that we only see the good family photos? Every mom knows that for each decent photograph of her kids, there were at least a dozen others that didn't make the cut for some reason or another! We've pulled together some of the best reject photos of families, babies and kids for this hilarious feature on family photo fails.
(page 6 of 8)
It's a bird, it's a plane...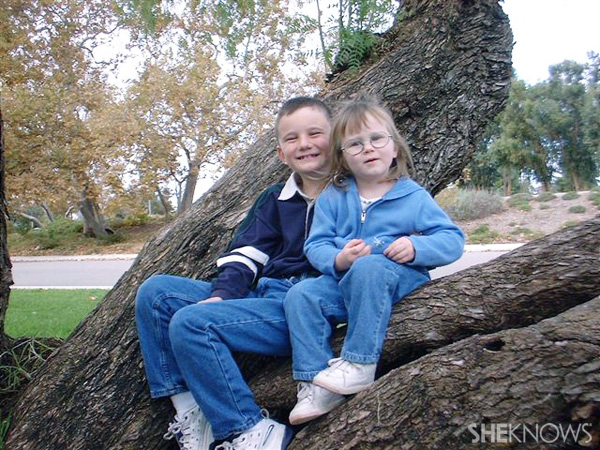 The Kuhn kids: Michael and Kelli
Nope, it's just a bird. Actually, it's the bird. While Michael and Kelli, who are now ages 18 and 14, respectively, may not appreciate their mom, Sherri Kuhn, sharing this blast-from-the-past photo fail, we think it's hilarious. As Sherri tells us, "We were down at the local park, trying to get the perfect Christmas card shot. We were hounding them to stop giggling, to look at the camera, to stop messing around, thinking that we finally got the perfect shot with this photo." But remember, this was before the days where you could preview every picture on your camera and Sherri realized, later, that their "perfect" Christmas card photo featured her sweet daughter flipping off the camera! "I wish we'd kept the non-Photoshopped version!" Sherri shares.