Hilarious Family
And Kid Photos
Why is it that we only see the good family photos? Every mom knows that for each decent photograph of her kids, there were at least a dozen others that didn't make the cut for some reason or another! We've pulled together some of the best reject photos of families, babies and kids for this hilarious feature on family photo fails.
(page 5 of 8)
A picture speaks a thousand words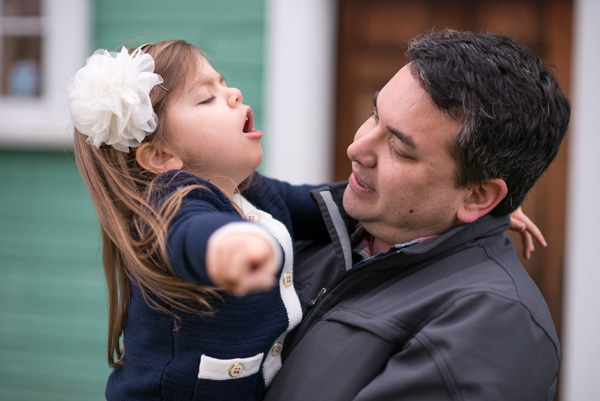 Dad Jason, and his daughter Ireland (age 4)
Although, little Ireland seems to only need a few in this photograph... and those words are certainly telling her dad something! We can probably all play a little fill-in-the-blank, imaging what our own kids might be saying in this photograph. Possibly, "I want that chocolate milk that Mommy is hiding in her purse!" or "Let me go over there and jump in that huge mud puddle and get my pretty dress all dirty!" or, the classic, "He hit me first!"