Hilarious Family
And Kid Photos
Why is it that we only see the good family photos? Every mom knows that for each decent photograph of her kids, there were at least a dozen others that didn't make the cut for some reason or another! We've pulled together some of the best reject photos of families, babies and kids for this hilarious feature on family photo fails.
(page 4 of 8)
The happiest place on earth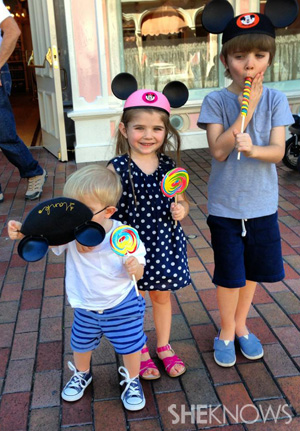 The Broadus kids: Henry (age 1), Lucy (age 5) and Charlie (age 7)
Or not — especially if this stupid hat with ears on it keeps getting in your way! Parents with more than one child know that getting a good picture of multiple children at once just isn't going to happen... ever. We're pretty sure that is why Photoshop was invented — so that a desperate mother of three could simply crop and chop everyone's individual smiling pictures into one frame. Lucy is spot on in this photo and Charlie is a close second. Henry is the star of this family photo fail. It's just too bad we can't see his sweet little face under there... we're certain he's, um, smiling, right?