Hilarious Family
And Kid Photos
Why is it that we only see the good family photos? Every mom knows that for each decent photograph of her kids, there were at least a dozen others that didn't make the cut for some reason or another! We've pulled together some of the best reject photos of families, babies and kids for this hilarious feature on family photo fails.
(page 3 of 8)
One for the baby book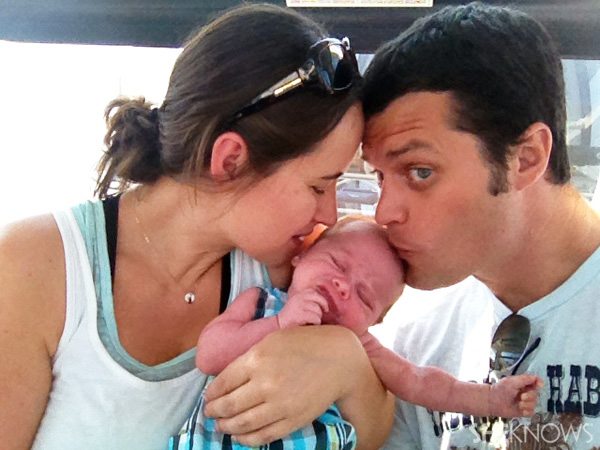 The Campbell family: Parents Dan and Robyn, and Oliver (one month old)
Can you just imagine what new parents Dan and Robyn were picturing when they took this photo on a picturesque summer day? A sweet photo for Oliver's birth announcement, perhaps? Their first family picture outside of the delivery room? Yeah, not so fast there parenting newbies. Here's the first rule in photos with kids — if you look awesome in a photo, your kids will ruin the picture with a crazy, "I could possibly be pooping" face. And, in case you didn't know, babies are superstars at this move.