Hilarious Family
And Kid Photos
Why is it that we only see the good family photos? Every mom knows that for each decent photograph of her kids, there were at least a dozen others that didn't make the cut for some reason or another! We've pulled together some of the best reject photos of families, babies and kids for this hilarious feature on family photo fails.
(page 2 of 8)
Merry... Christmas?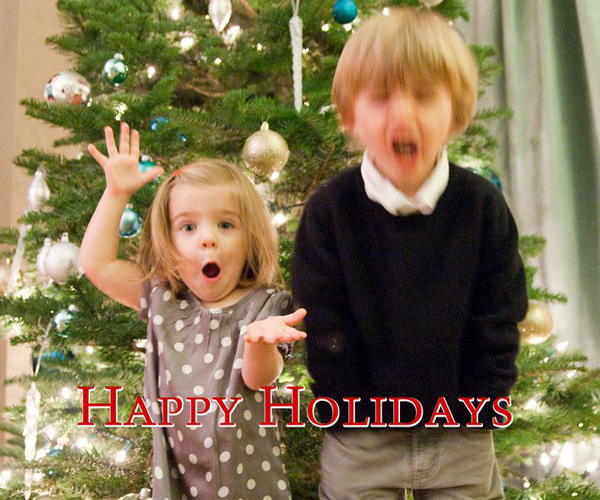 Lucy (age 2) and Charlie (age 4)
Proof that you should start attempting to get a family Christmas photo as soon as school lets out in June, Lucy and Charlie hilariously demonstrate an epic family photo fail moment. With the perfectly decorated Christmas tree in the background, we have to give their mom Andrea Broadus props for doing whatever she did to get these reactions — we're guessing that Charlie is mid-dinosaur growl here and Lucy is channeling her inner crocodile? Or, maybe they're just acting their ages.