Pregnant Celebrity
Photo Gallery
Happy Wednesday Hump Day — also known to us as Celebrity Baby Bump Day! We have rounded up the cutest pregnant celebrities of the week, including Channing Tatum's wife, Jenna Dewan-Tatum, Jessica Simpson and newly pregnant Veep actress Anna Chlumsky. Pregnant Kim Kardashian's blinged-out baby bump and Fergie round out our list of cute pregnant celebs.
(page 5 of 5)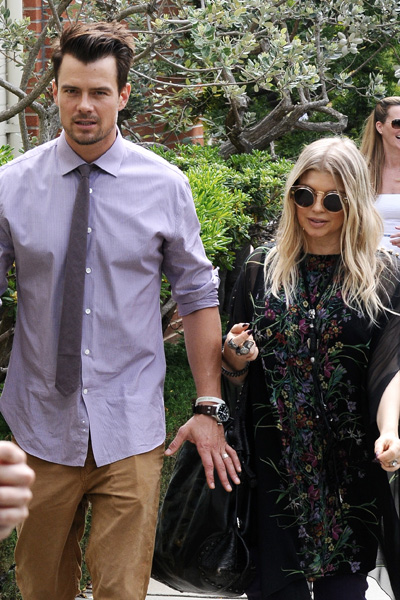 Fergie
Pregnant Fergie dressed her bump in a floral tunic top and boots as she and her husband, Josh Duhamel, attended church on Easter Sunday.
The Black Eyed Peas singer recently opened up to Life & Style magazine about her edgy maternity style.
"I'll always have a little rock 'n' roll influence," she said. "There are ways to rock (pregnancy fashion). Make (your look) your own with a funky bag or some rock 'n' roll jewelry."
Fergie, who is around four months pregnant, revealed to Good Morning America her funny response when she found out she was pregnant.
"We're thrilled. I know that my husband told everybody what I said. My quote when we found out — 'This blank just got real.' But it's true, when that moment occurs to you, there's going to be a human being growing inside of you... it's reality. It's amazing, we're thrilled."
All photos WENN unless noted otherwise