Mother's Day
photo craft
If you're looking for something sweet that your kids can make for Grandma or a special mom in your life for Mother's Day, these DIY photo bookmarks are adorable, easy to make and completely customizable.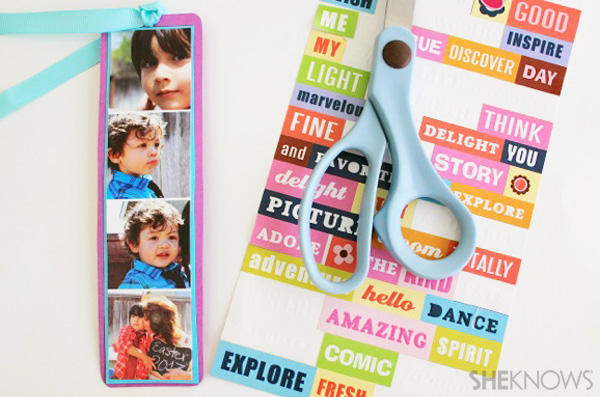 All you need for this Mother's Day craft are digital photos, cardstock, glue and scissors!
Select your photos
If you prefer the photo booth look, search your digital files for photos taken on the same day or in succession. Whether you use iPhoto or another photo browser, set your digital photo collection to view in thumbnails so you have an idea for how the photos will look once they're set to the final, smaller scale.
Create your photo strip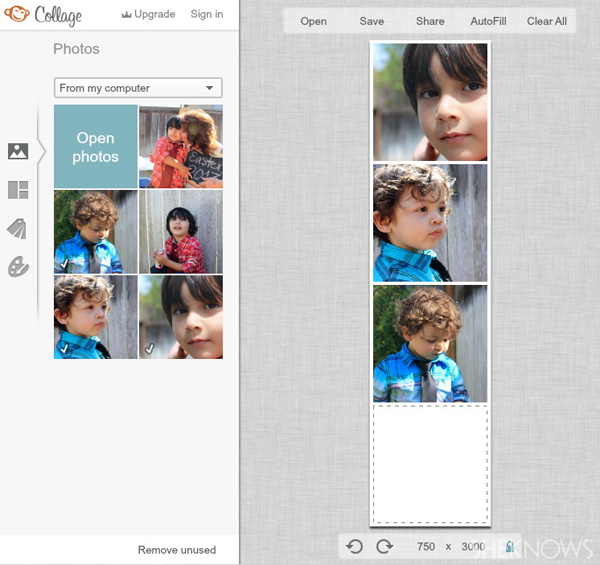 All you need are digital photos and internet access to replicate a fun photo strip, without the hassle of finding a photo booth or the expense of Photoshop! PicMonkey is a great tool for photo collages, it's incredibly easy to use and it's free. Just upload the photos you want to use and select your collage layout. You can adjust the size and shape of your photo strip by dragging the margins on the layout or using the directional tools underneath your collage. When you're done, hit save, then select your desired size and quality.
Replicate this layout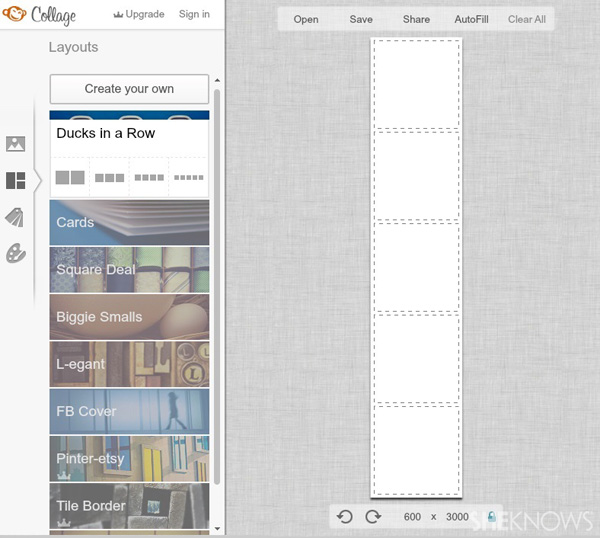 For this bookmark, I used the Ducks in a Row preset collage layout in PicMonkey. I selected the collage with four photo placeholders and flipped the design vertically by rotating the image once clockwise using the arrow tool. I set the size to 1800 x 450 pixels, or 6 inches long and 1-1/2 inches wide at 300 DPI, for a high-resolution photo bookmark.
Print and assemble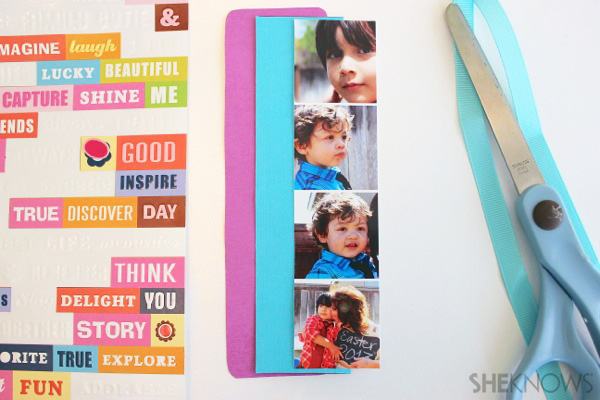 Once you have finalized your collage, print it out on photo paper. Cut out your photo strip and use that as a guide to cut your colored cardstock, leaving a small border between the photo strip and the paper. If you like your bookmarks with decorative ribbon, simply punch a hole in the top and thread the ribbon through. From there, simply glue the photostrip onto the cardstock and you're done! Of course, you can use patterned cardstock or layer your bookmark in different colors if you want to take it up a notch. You can even embellish the keepsake with scrapbook stickers that have sentimental sayings or have your little ones write a little Mother's Day love note on the back!
More on Mother's Day
Mother's Day craft guide
Our favorite Mother's Day e-cards
20 Homemade Mother's Day gift ideas