Liam's 6th Birthday
Party Photos
The force was strong with Tori Spelling as she threw her son a Star Wars-themed birthday party for his 6th birthday. From the Darth Vader cake to the party favors, flip through all the photos to plan your own Jedi-approved birthday bash.
(page 5 of 10)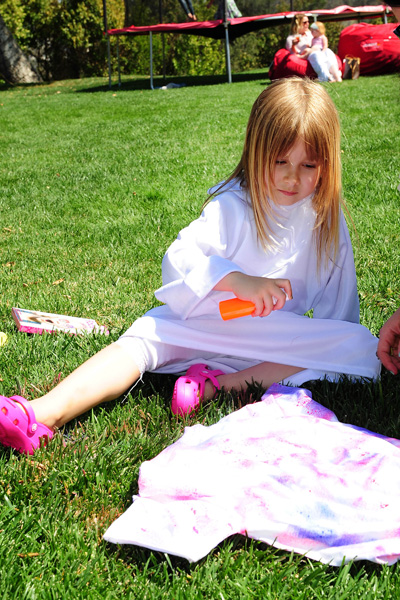 Stella, 4, must have her mom's creative touch! "My mini craftista Stella busy stenciling a Star Wars tee with rad Star Wars stencils made by Ed Roth of Stencil1," she wrote.
Party guests could use stencils and fabric spray to create their own customized Star Wars shirt.