Liam's 6th Birthday
Party Photos
The force was strong with Tori Spelling as she threw her son a Star Wars-themed birthday party for his 6th birthday. From the Darth Vader cake to the party favors, flip through all the photos to plan your own Jedi-approved birthday bash.
(page 3 of 10)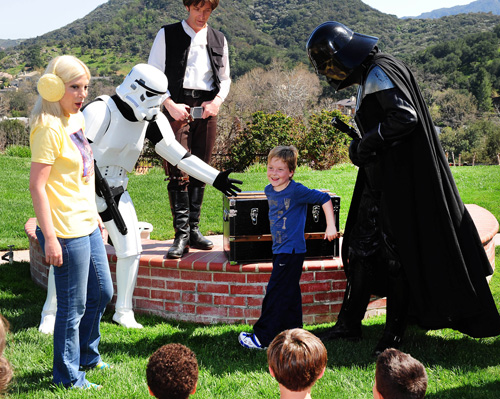 Liam picked the perfect light saber to begin his training! His friends soon joined in on the fun.
"Jedi training camp begins... thank you so much to the awesome people from www.BestPartyEverLA.com for coming out and training the Jedis! We love you guys!" wrote Spelling.