Liam's 6th Birthday
Party Photos
The force was strong with Tori Spelling as she threw her son a Star Wars-themed birthday party for his 6th birthday. From the Darth Vader cake to the party favors, flip through all the photos to plan your own Jedi-approved birthday bash.
(page 2 of 10)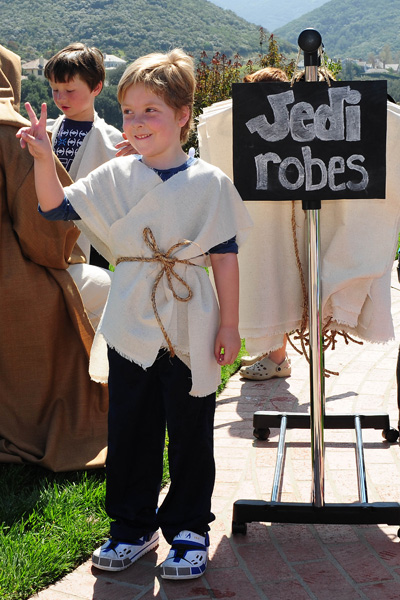 Liam got into the spirit of the party at the Jedi Robe station.
"Our DIY Jedi robes," Spelling wrote. These robes can be easily made with fabric and a brown piece of rope tied around your waist. How fun, easy and budget-friendly! Birthday boy Liam wears his robe with the Star Wars Toddler Clog Shoes, which can be picked up at Stride Rite for $30.