Pregnant Celebrity
Photo Gallery
Happy Wednesday Hump Day — also known to us as Celebrity Baby Bump Day! We have rounded up the cutest pregnant celebrities of the week including Kim Kardashian, who recently defended herself against tabloids claiming she had gained 60 pounds. Pregnant Kate Middleton dresses down, while Evan Rachel Wood shows off her chic maternity style. Fergie and Tamar Braxton round out our list of cute pregnant celebrities.
(page 5 of 5)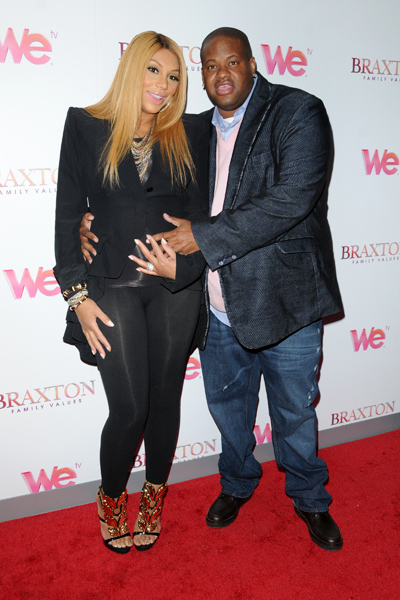 Tamar Braxton
Toni Braxton's sister, singer Tamar Braxton, shows off her baby bump with her husband Vince Herbert at We TV's premiere of Braxton Family Values.
The "Love & War" singer and her husband are expecting their first child together.
Braxton decided to wait until they were far along in their pregnancy before announcing the news.
"Vince and I [were] told we were going to have fertility problems — it was a lot of information — so we had to get comfortable with the fact that it happened on its own," she told People.
"We decided [not to announce the pregnancy] until we were both really OK with it — that's why we waited."
The 35-year-old singer said her sisters have been giving her lots of parenting advice.
"My sisters are making me feel more maternal because they're crazy. They're giving me advice on how to be a mother and be pregnant," she said. "They always have a comment about my shoes, what am I wearing, what am I eating, you need to put your feet up and I'm just like, 'I'm fine!' They're too much."
Photos: WENN unless noted otherwise