From itchy red bumps to shortness of breath, discover these signs of food allergies in kids along with tips from Loyola pediatric allergist Joyce Rabbat, MD.
What are allergies?
While many kids reach adulthood without any allergies to speak of, some kids' bodies react to certain foods, plants, animals, minerals or bugs. When a child comes in contact with a substance that his or her body has deemed harmful, the body's immune system creates antibodies to fight the allergen with a chemical called histamines to protect itself. These chemicals symptoms commonly show up in the form of a runny nose, itchy skin rash, swelling, tingling in the tongue, lips or throat or abdominal pain. But, for some kids, the body's reaction can be more life-threatening.
Signs of food allergies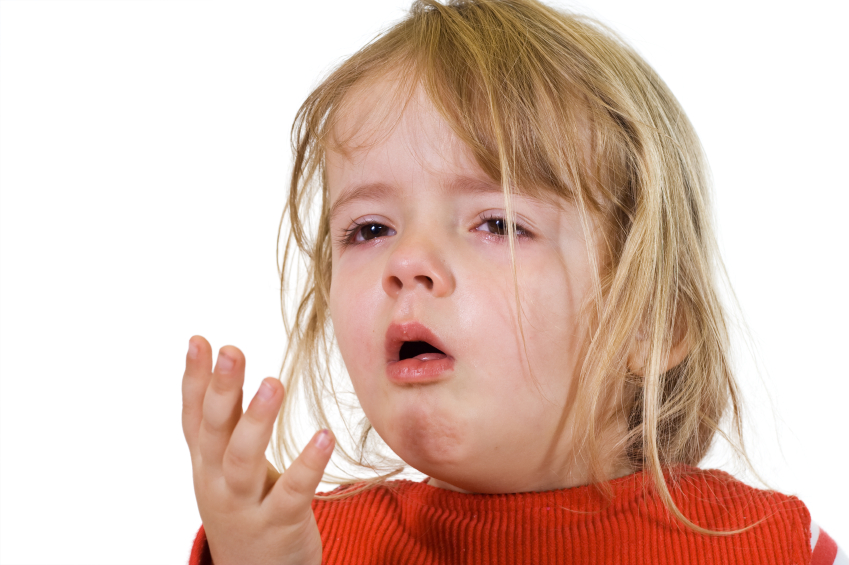 These days, food allergies in kids seem to be a common occurrence, however, keeping youngsters from having an allergic reaction takes more than just steering clear of feeding your kids certain foods. "So often it can be difficult to decipher what contains allergens and what does not," warns Loyola pediatric allergist Joyce Rabbat, MD. "Food allergies are especially dangerous because even small exposure to a food allergen can be devastating."
However, acting quickly when your kiddo is having any of these signs of food allergies can mean all the difference. Dr. Rabbat suggests you seek medical attention if you notice a child has any of these symptoms:
Shortness of breath
Wheezing
Swelling
Throat swelling/closing
Coughing
Dizziness
Change of color (pale or blue)
Vomiting or diarrhea
Minimizing the odds of an allergic reaction
Although sticking your youngster in a bubble to avoid foods that trigger allergies in your child would ensure a world free of allergic reactions, there are more practical ways to minimize the odds your child will be exposed to the foods on his or her allergy list.
"Reduce the likelihood of cross-contamination by preparing non-allergy-containing foods first... "
Dr. Rabbat suggests that you reduce the likelihood of cross-contamination by preparing non-allergy-containing foods first, have everyone who comes in contact with the allergen wash hands thoroughly and serve food in an allergy-free area. "When serving the meal try to have an allergy-free area to reduce the risk of accidental exposure," recommends Rabbat. "If food with an allergen is spilled on the table and the child touches it and/or ingests it, the child could have a serious reaction."
You can avoid the most common food allergens for kids such as milk, eggs, peanuts and wheat, but the only way to know what your child is really allergic to is to visit an allergist for a blood or skin test. And, while most kids outgrow their food allergies by the time they're 5 years old according to kidshealth.org, knowing how to spot the above-mentioned eight signs of food allergies in kids can help you know when to spring into action when an allergic reaction rears its ugly head — before it's too late.
More on food allergies
When kids with food allergies are bullied
How to manage your kids' food allergies at school
Entertaining kids with food allergies