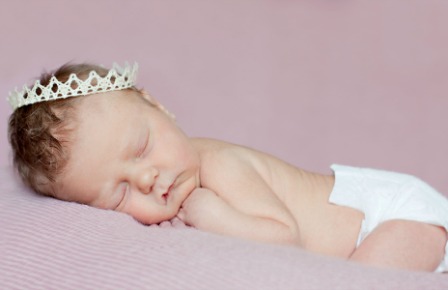 Few things delight little girls as much as princesses. Give your little one a royal name with one of these hand-picked baby names from real princesses. We've found the best names fit for the littlest princesses.
Find a beautiful name
fit for royalty
At some point or another, nearly every little girl will become enchanted by the idea of a real princess. We sifted through history to bring you the best princess baby names from a variety of monarchies.
These baby names are truly regal, and you're sure to delight your little one when you tell her she was named after a real princess. As you browse these beautiful baby girl names, take a closer look at the princesses who inspire you. When your daughter finds out you named her after a real princess, she'll want to know more about her namesake. For a special connection, see if any of these princesses are from an area you can trace your ancestors back to.
Baby names from English princesses
Baby names from Spanish princesses
Baby names from French princesses
Baby names from Austrian princesses
Baby names from Russian princesses
Baby names from Japanese princesses
Baby names from Moroccan princesses
Baby names from Dutch princesses
Princess baby name tips
While some of these names may seem old-fashioned, keep in mind that old-fashioned names are coming back into style. You can always pair a fussy name with a crisp modern name or a short middle name. Try Aimee Lee, Henrietta Jane or Melanie Grace, for example. Princess baby names can often be shorted to nicknames as well, depending on the name that strikes you. For example, Maggie is a common nickname for Marguerite and Lucy can be a nickname for Lucienne. If you want to go truly regal, pair two royal baby names, as double-names were common in many monarchies.
More baby girl names
Spiritual girl baby names
Lovely baby names
City baby names for girls