Pregnant Celebrity
Photo Round-Up
Happy Wednesday Hump Day — also known to us as Celebrity Baby Bump Day! We spotted Channing Tatum's pregnant wife, Jenna Dewan-Tatum, shopping for new shoes, while Jessica Simpson shows off her baby bump in a black lace dress from her own maternity collection. Pregnant Kim Kardashian dresses her new curves in a pencil skirt, while Fergie and Busy Philipps round out our list of cute pregnant celebrities.
(page 5 of 5)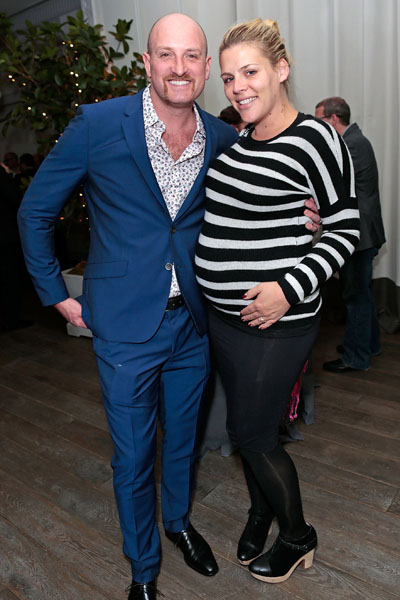 Busy Philipps
Cougar Town actress Busy Philipps showed off her growing baby bump as she posed with director Michael Sucsy as he celebrated his 40th birthday at Spago.
Philipps, 33, is expecting her second child with her husband Marc Silverstein. They are already parents to a 4-year-old daughter named Birdie.
"She looked at me the other day and said, 'Mama, I think that baby in your tummy is making you crazy.' Which is hilarious and also so sadly true," says the actress.
"She really understands what's going on," Philipps told People. "She's actually coming with me to an ultrasound appointment because she asked if she could. I think it'll be really nice for her to be a part of it. I explained to her that it's OK to feel two ways about it, that she can be really excited and also nervous or scared. She confided she was nervous that maybe the baby was going to like her more than the baby likes me. She's a sweet, good kid and I almost feel like, 'Why am I doing it again? I love her so much.' Good luck to you second kid."
From Kate Middleton to Reggie Bush's pregnant girlfriend (and Kim K. look-alike!), check out more celebrity baby bumps here >>
Photos: WENN unless noted otherwise