Adorable Kids In Weddings
Spring is in the air and with the season comes weddings. Few things are cuter than the smallest members of the wedding party — the flower girls and ring bearers. We gathered pictures of some kiddos doing their wedding thing, along with stories of mishaps that made the day even more memorable. When you're little and cute, you don't have to be perfect!
(page 7 of 13)
Ryan, 6 years old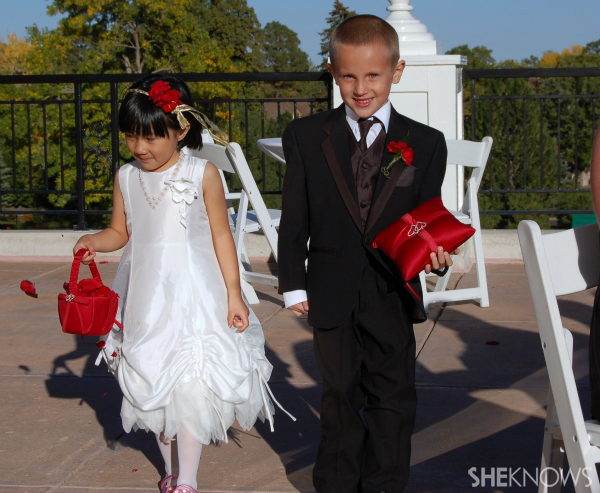 "When my son was six, he was the ring bearer for my friend's wedding. Her four-year-old goddaughter was the flower girl," says Ryan's mom, Mayzie. "The plan was for the flower girl to walk down the aisle first, and then my son. At the time, he had some sensory issues and large crowds scared him, so I was concerned that he would ruin the wedding when he refused to walk down the aisle. As it turns out, I should not have worried. What turned out happening was that the flower girl got really scared and refused to walk down the aisle. So, my son took her hand and told her not to be scared, that he would take care of her. I had no idea what had happened until the ceremony was over and the bride told me how brave he was."