Adorable Kids In Weddings
Spring is in the air and with the season comes weddings. Few things are cuter than the smallest members of the wedding party — the flower girls and ring bearers. We gathered pictures of some kiddos doing their wedding thing, along with stories of mishaps that made the day even more memorable. When you're little and cute, you don't have to be perfect!
(page 5 of 13)
Carter, 1 year old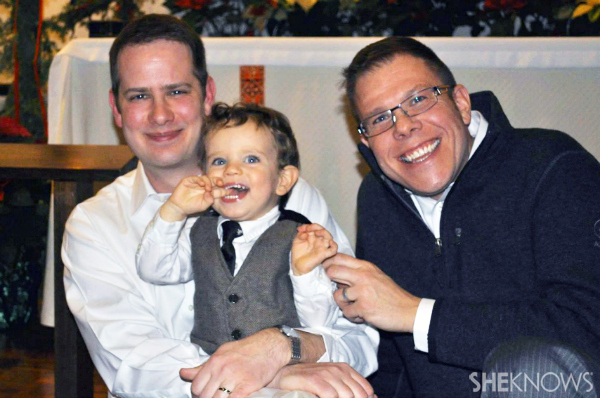 Carter was ring bearer when his uncles — friends of the family — were married in Boston. "We packed up and drove the 10-hour drive with him and he was excited and asking questions the whole time," says his mom, Chrissy. "He sat quietly on my husband's lap, clutching the rings until it was his time to bring them up to his uncles. And he did it at a quick jog, tossed the rings to them and then turned and ran back to us smiling, quite proud of himself. The only minor mishap was when his binky fell and rolled straight up between the couple... and stopped rolling directly in between them at the altar... then Carter shouted, 'Oh-ohhhhh.'"