Adorable Kids In Weddings
Spring is in the air and with the season comes weddings. Few things are cuter than the smallest members of the wedding party — the flower girls and ring bearers. We gathered pictures of some kiddos doing their wedding thing, along with stories of mishaps that made the day even more memorable. When you're little and cute, you don't have to be perfect!
(page 10 of 13)
Sidney, 4 years old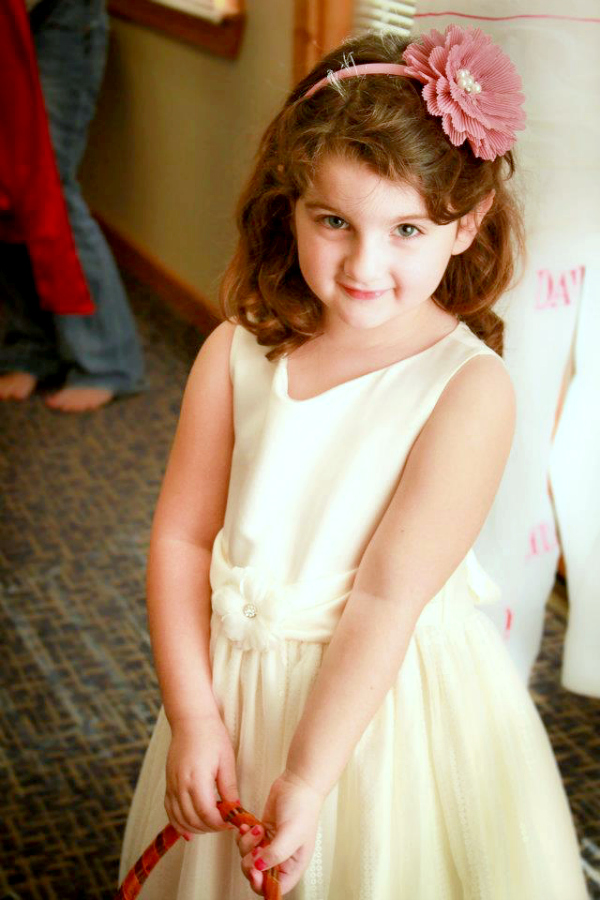 "Our daughter Sidney was a flower girl for my sister-in-law's wedding," says Sidney's mom, Mary. "It was her first time, and she was so excited to be a part of the wedding hustle and bustle. She helped pick out her dress and flower girl basket, and was even very insistent on what color, size and texture her flower petals were! The day of the wedding, she found this giant pink headband in her room and declared, 'This is perfect! I have to wear this today!' It matched nothing in the wedding, but she refused to take it off and promised to go on 'strike' if she wasn't allowed to wear it during the entire ceremony and reception. Needless to say, that giant pink headband with its equally giant flower attached made its way down the aisle and into every single wedding photo taken that day! If this is the kind of little diva she is as a flower girl, I shudder to think what kind of 'bridezilla' she'll be later on in life!"
Image credit: KStarnzy Photography