Pregnant Celeb
Roundup
Happy Wednesday Hump Day — also known to us as Celebrity Baby Bump Day! We have rounded up the cutest pregnant celebrities of the week, including pregnant Kate Middleton — who is finally starting to show! The best-dressed Oscar baby bumps included Kim Kardashian and Jenna Dewan-Tatum, while pregnant Fergie was spotted in Paris. Joining us this week is a newly pregnant Courtney Mazza, who is expecting a baby with her husband Mario Lopez.
(page 2 of 5)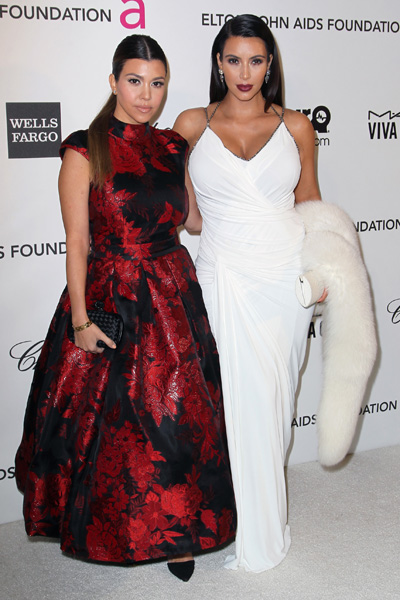 Kim Kardashian
Pregnant Kim Kardashian poses with Kourtney Kardashian at Elton John's Oscar party on February 24. Kim, who is expecting her first child (rumored to be a girl!) in July with Kanye West, is wearing a Donna Karan white maxi dress from her Resort 2013 collection.
Kim had been criticized for her awkward maternity fashion choices up to this point, including leather pants, tight dresses, sheer tops and peplum pants.
"I think because I have big boobs it could make me look heavier if I don't, like, show off my waist or something," she told DuJour magazine. "So I just have kind of learned to dress one way only."
She recently wrote her first "mommy blog" where she revealed a maternity fashion find — J Brand maternity jeans.
"They are these super comfy maternity jeans with soft, stretchy side panels in the front and they are absolutely amazing!" she wrote. "I feel like I'm back to my old self and I'm so happy! With this being my first pregnancy I've been finding it really difficult to find clothes that are comfortable and fit me well, but these are great."
Next up: Channing Tatum and pregnant Jenna Dewan-Tatum at the Oscars