A fabulous skirt in under an hour!
What little girl doesn't dream of being a ballerina? Twirling and whirling around in a poofy skirt is a dream come true. Make this one-size-fits-most elastic-waisted tutu for the special girl in your life — in under an hour and for less than $15. This project is perfect for even the novice seamstress.
You will need these supplies:
10 yards 52-inch-wide tulle
Scissors
1-inch-wide elastic — length dependent upon finished waist measurement
2 yards ribbon
Sewing machine and thread
Large safety pin
Instructions:
First, carefully cut your tulle in half, lengthwise, along the fold. You should now have two pieces, each measuring 10 yards by 26 inches. Now, fold each of these pieces in half and carefully stitch a 1-inch casing along the folds.
To calculate your elastic length, take your waist measurement and subtract 6 inches. Cut your elastic to this size. Cut your ribbon into two 1-yard pieces. Attach ribbon to one end of the elastic, as shown.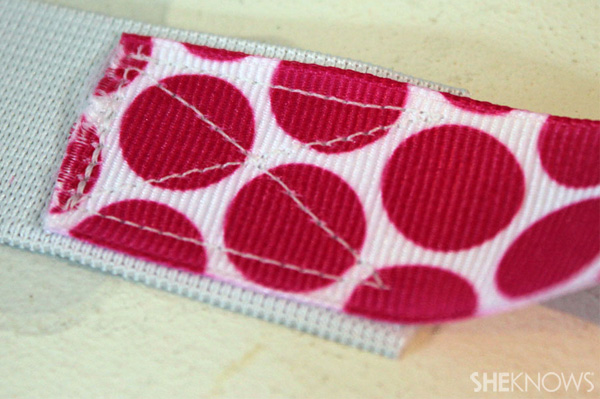 To insert your elastic, attach a large safety pin, as shown, and carefully work it through the casings of both pieces, bunching up the tulle as you go.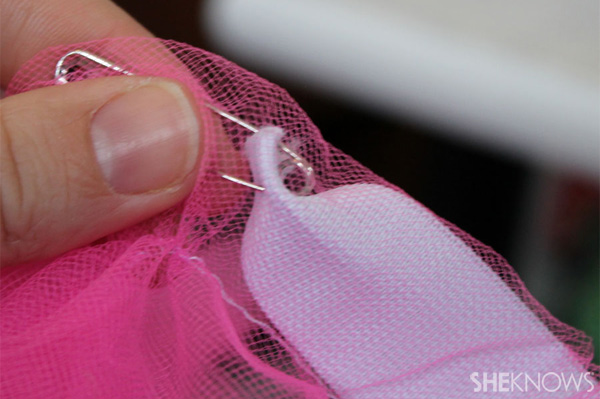 Once the elastic is completely inserted into the casing, remove the safety pin and attach ribbon to the other end of the elastic. Tie the ribbon into a bow and evenly distribute the gathered tulle onto the elastic.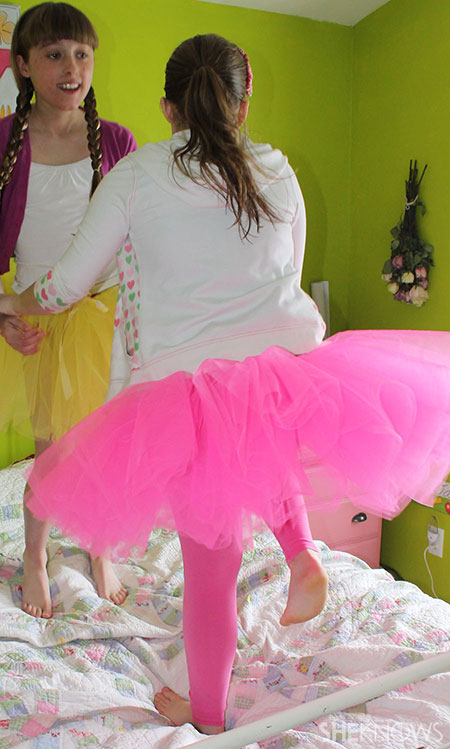 More fun family crafts
How to dye Easter eggs with melted crayons
Tips for creating the perfect homework space
Edible Easter crafts