Celebrity Baby
Bump Watch
Which celebrities had the most buzz-worthy baby bumps of the week? Fergie is pregnant with her first child with her cute husband Josh Duhamel. Reggie Bush was spotted with his pregnant girlfriend (and Kim Kardashian look-alike!) Lilit Avagyan as they left a nightclub, while pregnant Kim K. dressed her bump in feathers. Kristen Bell tweeted a photo of her bare baby bump, while Jessica Simpson was spotted wearing her own maternity line. Pregnant Jamie-Lynn Sigler rounds out our list of cute celebrity bumps.
(page 4 of 6)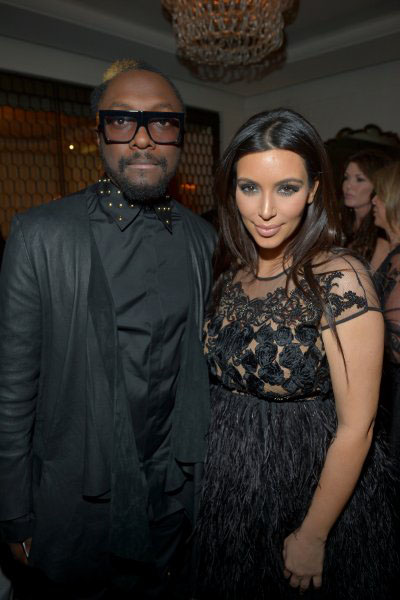 Kim Kardashian
Pregnant Kim Kardashian hides her baby bump behind a skirt of feathers as she poses with will.i.am at the Topshop Topman LA Opening on February 13.
Kim K. is expecting her first child in July with her boyfriend, Kanye West. The couple hasn't revealed the sex of the baby — however her mom Kris Jenner says she thinks it might be twins!
"I think it's probably twins!" she told E! News.
What does Grandma think of the sex of the baby?
"I don't know, I'm not even going to try to guess," Kris said. "Kanye wants a boy but would be happy with a girl too, he doesn't really care. Kim wants a little girl badly. But right now, nobody knows what they are having."
Next up: Pregnant Kristen Bell bares her baby bump
Photo by Jeff Vespa/Getty Images for Topshop Topman