Celebrity Baby
Bump Watch
Which celebrities had the most buzz-worthy baby bumps of the week? Fergie is pregnant with her first child with her cute husband Josh Duhamel. Reggie Bush was spotted with his pregnant girlfriend (and Kim Kardashian look-alike!) Lilit Avagyan as they left a nightclub, while pregnant Kim K. dressed her bump in feathers. Kristen Bell tweeted a photo of her bare baby bump, while Jessica Simpson was spotted wearing her own maternity line. Pregnant Jamie-Lynn Sigler rounds out our list of cute celebrity bumps.
(page 3 of 6)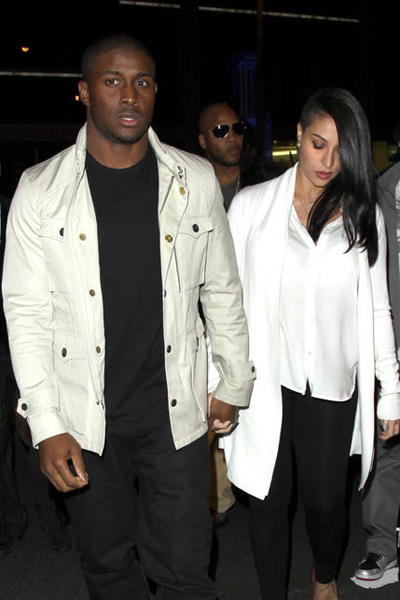 Reggie Bush and Lilit Avagyan
Reggie Bush and his pregnant girlfriend Lilit Avagyan have been keeping a low profile since they announced her pregnancy last year. The couple was spotted wearing matching black and white outfits as they left Bootsy Bellows nightclub on February 12.
Lilit, who is a professional dancer, has been compared to Bush's ex-girlfriend Kim Kardashian — who, of course, also happens to be pregnant.
The Miami Dolphins football player hasn't said much about the pregnancy since he made the announcement last October on the Paul and Young Ron Morning Radio Show. His Twitter feed is equally quiet on the pregnancy comments as it is full of football observations.
"I have a little one on the way. We're pretty excited... It's an opportunity to bring in new life and raise a child," he told the radio show last year.
"I'm hoping for a boy because if it's a girl, I'm going straight to the gun shop to buy some guns," he joked, before saying that becoming a parent was, "the most special gift to a man and to a woman."
Next up: Reggie Bush's pregnant ex-girlfriend, Kim Kardashian