Celebrity Baby
Bump Watch
Happy Wednesday Hump Day — also known as Celebrity Baby Bump Day! We have rounded up the cutest baby bumps of the week, including newly pregnant Jamie-Lynn Sigler as well as pregnant Kim Kardashian, who is starting to show! Amber Rose's baby bump was on full display at the Grammy Awards, while pregnant Jessica Simpson was spotted out running errands. Jenna Dewan-Tatum rounds out our list of cute baby bumps.
(page 5 of 5)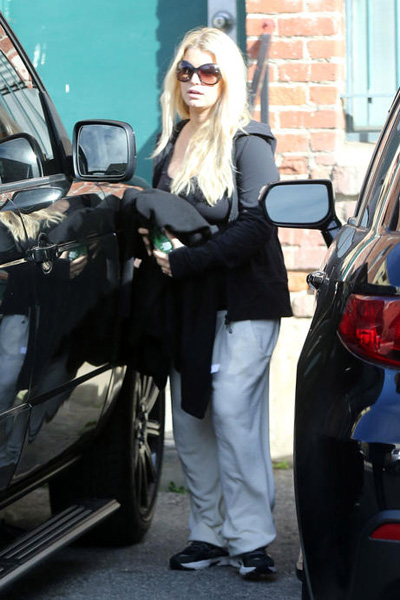 Jessica Simpson
Pregnant Jessica Simpson kept it casual as she ran errands out in Los Angeles in sweats, a black tank top and a black jacket.
Simpson, who has an 8-month-old daughter named Maxwell with her fiance, is expecting her second child — and it is rumored to be a boy!
"It's Jessica's dream come true, she prayed she was having a boy," a source told Radar Online. "What with everything going on in her personal life, and her problems with her father, this has given her something to smile about. She found out this week after a check-up at the doctor, who asked her if she wanted to know the sex of the baby."
"Jessica immediately said yes and when the doctor told her it was a boy she screamed with joy," the source continues. "She was so happy that Maxwell is getting a little brother because that's something she always wanted when she was growing up."
All other photos WENN