Celebrity Baby
Bump Watch
Happy Wednesday Hump Day — also known as Celebrity Baby Bump Day! We have rounded up the cutest baby bumps of the week, including newly pregnant Jamie-Lynn Sigler as well as pregnant Kim Kardashian, who is starting to show! Amber Rose's baby bump was on full display at the Grammy Awards, while pregnant Jessica Simpson was spotted out running errands. Jenna Dewan-Tatum rounds out our list of cute baby bumps.
(page 4 of 5)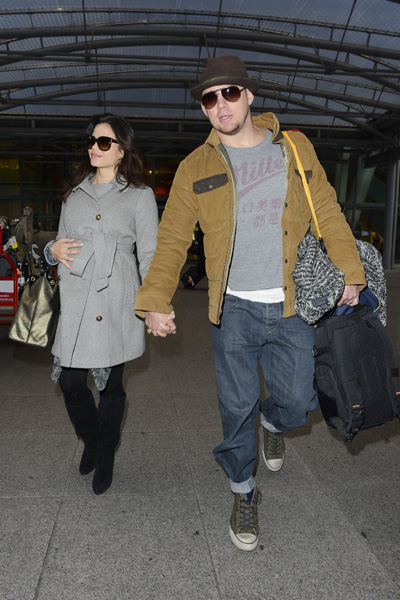 Jenna Dewan-Tatum
Pregnant actress Jenna Dewan-Tatum touches her baby bump as she arrives at Heathrow airport with her cute husband, Channing Tatum. This is the first child for the 32-year-old actress and her Magic Mike man.
"I think it's one of the sexiest things ever!" Channing recently told E! News about his wife's pregnancy.
"She never really ate sweets before, but she loves sweets now," he said of her pregnancy cravings. "She loves chocolate and that whole thing, but nothing really out of the ordinary, nothing like pickles and icing, nothing weird."
"We don't know [if it's a boy or a girl]," he continued. "We're going to be surprised. It's one of the only real surprises you're ever going to get that's legit!"
Next up: Pregnant Jessica Simpson dresses down