Celebrity Baby
Bump Watch
Happy Wednesday Hump Day — also known as Celebrity Baby Bump Day! We have rounded up the cutest baby bumps of the week, including newly pregnant Jamie-Lynn Sigler as well as pregnant Kim Kardashian, who is starting to show! Amber Rose's baby bump was on full display at the Grammy Awards, while pregnant Jessica Simpson was spotted out running errands. Jenna Dewan-Tatum rounds out our list of cute baby bumps.
(page 2 of 5)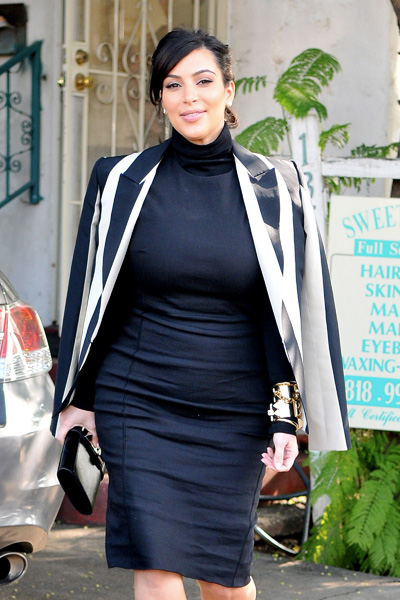 Kim Kardashian
Pregnant Kim Kardashian showed off her growing baby bump in a black tight dress paired with a striped blazer and heels as she ran errands in Los Angeles.
The reality star and her boyfriend, Kanye West, were recently spotted in Brazil together.
"I was blown away by how beautiful it is here. The views are unlike anything I've seen before. During the carnival the streets were literally filled with people. It was crazy and such an incredible experience!" she wrote on her blog.
Kardashian is expecting her first child in July.
Next up: Amber Rose brings her baby bump to the Grammys