Making Memories To Last A Lifetime
Spring break is one of the best times to gather your family and get out of town. With winter weather beginning to fade everyone is eager to spend some time just relaxing and having fun. Whether your spring break involves planes, trains or automobiles — or simply a walk to the park — it's time to get out and get together. We spoke to some of our favorite moms, who shared their best family spring break trip stories.
(page 5 of 12)
Cruising in style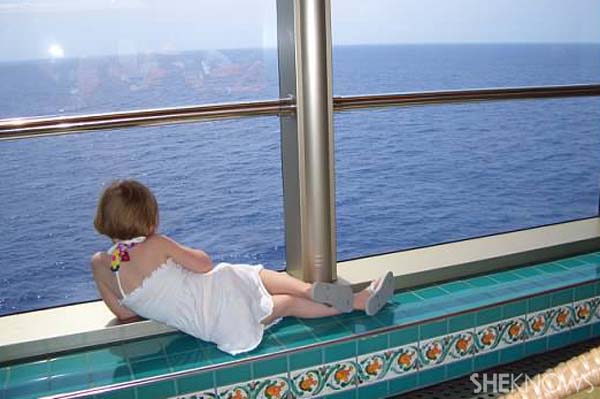 Katie Kavulla and her family took a special cruise:
To celebrate my grandfather's 90th birthday, our entire extended family went on a cruise in the Caribbean — there were 22 of us in all, including our daughters, who were 6 months old and 3 years old at the time. My grandparents loved to cruise — they'd traveled around the world together during their 60-plus years of marriage — but it was our first cruise.
I think our fondest memory, even now, is finding this tiny secluded beach on Turks and Caicos that had a shallow bay filled with sailboats and people from all over the world. We spent the entire day on that beach, splashing in the warm, crystal clear water and drinking the local beer. Josh and I hope we can take all three kids back there someday soon.