Women Who Were Movers And Shakers
You probably know these historical women by name, but do you know why they're famous? Give yourself and your kids a mini-history lesson for National Women's History Month — it's sure to leave you inspired and wanting to dig deeper into the stories of these fascinating women... many who were moms themselves!
Catherine the Great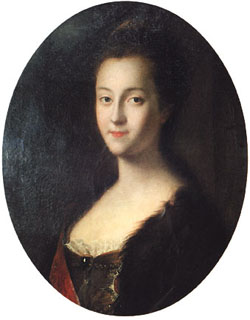 When she lived: In the 18th century, Catherine the Great, or Catherine II, was born as Yekaterina Alexeyevna in Russia in 1729.
Why you should know her: As the longest standing female ruler in Russia, Catherine the Great was, indeed, quite great in her time. Catherine was hardly a lady who ran her kingdom from a gilded gold chair — as a leader on the front lines of many a battle and war, Catherine proved herself time and time again as a force to be reckoned with, pushing the Russian Empire at the time, into its position as one of the strongest powers in Europe. In addition, Catherine the Great is known for bringing Western ideals into the lives of Russians, including funding the first college of sorts, for Russian women.
Famous words: "A great wind is blowing, and that gives you either imagination or a headache."
Image credit: Pubic Domain via Wikimedia Commons
Eleanor Roosevelt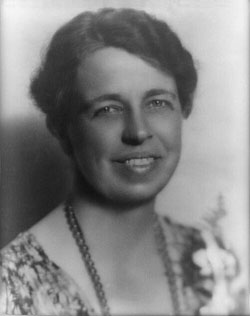 When she lived: The niece of Theodore Roosevelt, Anna Eleanor Roosevelt was born in 1884 and lived until 1962.
Why you should know her: Best known as the wife of President Franklin D. Roosevelt (they were actually distant cousins!), Eleanor was, without a doubt, one of the most outspoken and prominent First Ladies that has ever been in the White House. As a First Lady to a President who suffered from polio, Mrs. Roosevelt took a larger role in the politics of the Presidency than First Ladies before her had. She was known for taking public stances on the rights of women and children and stood against racial discrimination.
Famous words: "No one can make you feel inferior without your consent."
Image credit: Library of Congress

Harriet Tubman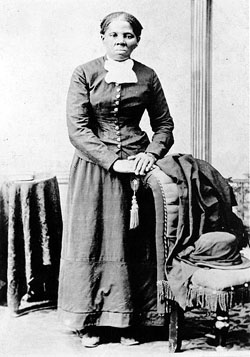 When she lived: Living nearly a century, Harriet Tubman, born Araminta Harriet Ross, was born in 1820, passing away in 1913.
Why you should know her: Harriet Tubman has a long list of world-changing headlines on her resume. After escaping the clutches of slavery in 1849, Harriet rescued countless others from the same fate, operating the Underground Railroad, the secret passageway from the South into Pennsylvania in the North, which was a free state at the time.
Famous words: "I freed thousands of slaves, and could have freed thousands more, if they had known they were slaves."
Image credit: Library of Congress

Marie Curie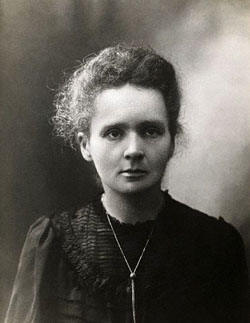 When she lived: Born in Poland in 1867, Marie Sklodowska, lived until 1934, alongside her husband, Pierre Curie.
Why you should know her: If you have daughters, this is a woman in history who will inspire them to break through the gender lines. Marie Curie was the first woman to win the Nobel Peace Prize, in 1903, as well as the only woman to win the award for more than one category. She is, without a doubt, the most famous woman scientist in history, especially for her work with radioactive materials.
Famous words: "Nothing in life is to be feared, it is only to be understood. Now is the time to understand more, so that we may fear less."
Image credit: Pubic Domain via Wikimedia Commons
Rosa Parks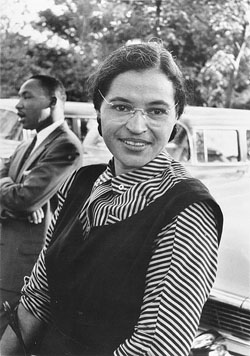 When she lived: The most recent historical woman on our list, Rosa Parks was born in 1913, living until 2005.
Why you should know her: A woman who lived so recently that she easily could have been one of our grandparents, Rosa Parks is famous for standing up for Civil Rights, refusing to give up her seat on the bus in Montgomery, Alabama during the height of racial segregation in our nation in 1955. Her refusal led to her arrest, bus boycotts, protests and, eventually, legal actions that declared segregation laws to be unconstitutional. Rosa Parks' brave actions and the resulting bus boycotts in the name of Civil Rights for all, regardless of race, led to the rise of another well-known historical figure, Dr. Martin Luther King, Jr. It was in the days after Ms. Parks' refusal to give up her seat that he was elected as the head of the newly-formed Montgomery Improvement Association.
Famous words: "Racism is still with us. But it is up to us to prepare our children for what they have to meet, and, hopefully, we shall overcome."
Image credit: Pubic Domain via Wikimedia Commons
Susan B. Anthony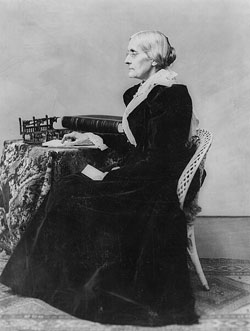 When she lived: With a life that spanned the 1800s, Susan B. Anthony was born in 1820 and passed away just after the turn of the century in 1906.
Why you should know her: The most significant leader in the fight for women's suffrage, Susan B. Anthony actually began her work as an activist during her involvement in the fight against slavery. American women today should say a little thanks to Ms. Anthony each time they vote — she was the one who secured the right for all of us!
Famous words: "I think the girl who is able to earn her own living and pay her own way should be as happy as anyone on earth. The sense of independence and security is very sweet."
Image credit: Pubic Domain via Wikimedia Commons
There are so many important women in history, far too many to list here! Who are the ones that stand out in your mind and that you want your children to know?
More on history
Black History Month activities for kids
5 Memorable moments in ACA history
A woman makes NFL history