Celebrity Baby
Bump Watch
Happy Wednesday Hump Day — also known to us as Celebrity Baby Bump Day! We spotted a newly pregnant Penelope Cruz looking adorable with her son Leo, while pregnant Jenna Dewan-Tatum showed off her envious maternity style. Pregnant Evan Rachel Wood, Holly Madison and Busy Philipps round out our list of cute pregnant celebrities of the week.
(page 3 of 5)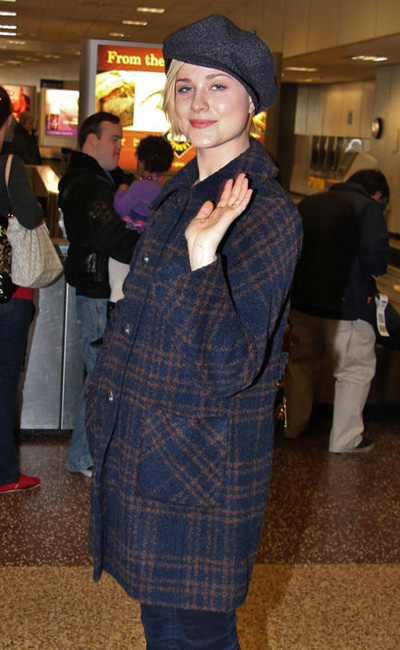 Evan Rachel Wood
Actress Evan Rachel Wood dressed her baby bump in plaid as she was spotted heading home after promoting her new movie, The Necessary Death of Charlie Countryman. Wood, 25, and her husband Jamie Bell are expecting their first child together.
Wood gave the standard Hollywood response when asked about her pregnancy: "I'm over the moon."
(Sidenote: Why do they all say that exact phrase? Can't they come up with a new one?)
"Motherhood is my dream and my husband is always the one I wanted to do it with," she told Access Hollywood. "So, I'm very happy!"
Wood, who was once engaged to Marilyn Manson, is due with her child later this year.
Next up: Holly Madison's floral baby shower dress