Cute Celebrity
Baby Bumps
Happy Wednesday Hump Day — also known to us as Celebrity Baby Bump Day! Pregnant Lisa Ling was glowing (and showing!) at the Boom Boom Baby Room event, as is Lady Antebellum's Hillary Scott. Holly Madison showed off her baby bump in an LBD, while Jenna Dewan-Tatum and Busy Philipps round out our list of cute pregnant celebrities.
(page 5 of 5)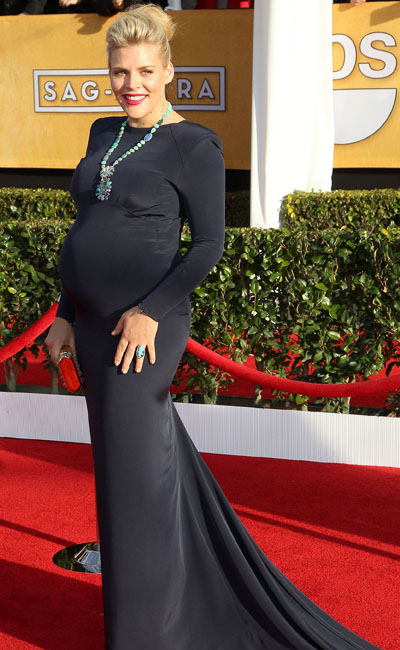 Busy Philipps
Cougar Town star Busy Philipps looked glamorous showing off her baby bump in a long gown during the 2013 SAG Awards. Philipps, who is expecting her second child, wore a Gabriella Candela gown with a fab statement necklace.
"It was hard to decide which way to go. Do you hide the bump, do you show it off?' she told E! News. "I went with show it off! I embraced it!"
Philipps is due in June and already is a mom to a daughter named Birdie. She announced her second pregnancy by tweeting a photo of her positive pregnancy test!
"I love Twitter because…it's your voice, it's instant access to your fans and your friends," she said. "I thought that there is no better way. I didn't want people to think that I was just getting chubby. I was excited to share the news."
All photos WENN unless otherwise noted