Cute Celebrity
Baby Bumps
Happy Wednesday Hump Day — also known to us as Celebrity Baby Bump Day! Pregnant Lisa Ling was glowing (and showing!) at the Boom Boom Baby Room event, as is Lady Antebellum's Hillary Scott. Holly Madison showed off her baby bump in an LBD, while Jenna Dewan-Tatum and Busy Philipps round out our list of cute pregnant celebrities.
(page 4 of 5)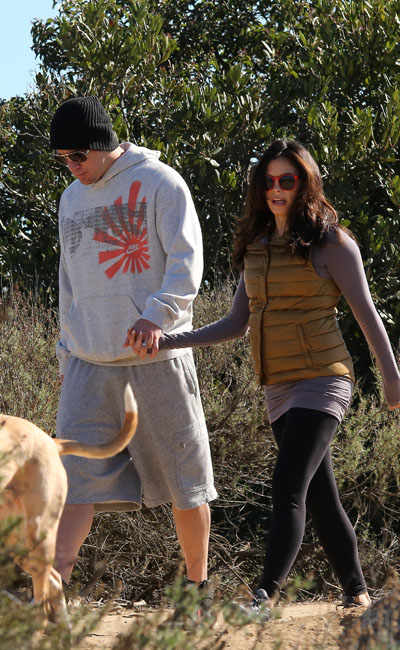 Jenna Dewan-Tatum
Pregnant actress Jenna Dewan-Tatum was spotted hiking with her Magic Mike husband Channing Tatum at Runyon Canyon in Los Angeles. Jenna wore leggings and a jacket as she walked alongside the couple's two dogs.
Jenna, 32, is pregnant with her first child and recently revealed on Twitter that she is having strange dreams.
"Ok my fellow preggars ladies.. about these hormonal dreams," she wrote. "Is it normal to fly on a magic carpet while presenting at Golden globes?? Lol."
Channing, who was recently crowned People's Sexiest Man Alive, is taking a break from acting to focus on behind-the-scenes projects.
"Channing is so excited for the baby," a friend of the couple told Us Weekly. "He's been wanting this a long time."
Next up: Busy Philipps looks fab on the SAG Awards