Cute Celebrity
Baby Bumps
Happy Wednesday Hump Day — also known to us as Celebrity Baby Bump Day! Pregnant Lisa Ling was glowing (and showing!) at the Boom Boom Baby Room event, as is Lady Antebellum's Hillary Scott. Holly Madison showed off her baby bump in an LBD, while Jenna Dewan-Tatum and Busy Philipps round out our list of cute pregnant celebrities.
(page 3 of 5)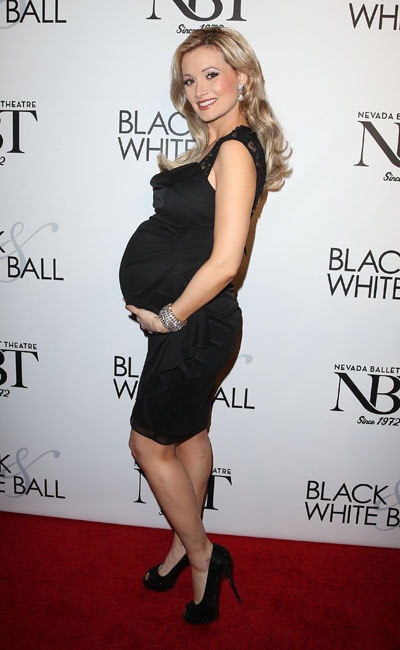 Holly Madison
Pregnant Holly Madison does her signature baby bump pose on the red carpet at the 29th Annual Black & White Ball honoring singer and actress Mitzi Gaynor at the Bellagio Resort.
The Girls Next Door star and her boyfriend Pasquale Rotella are expecting their first child together — and it's a girl!
"She's such a mystery right now," she told Us Weekly. "I mean, I can feel her move around, but it's still such a foreign, abstract feeling."
Madison said that she is designing two baby nurseries — one for their Las Vegas home and one for their Los Angeles home. "It's gonna be a lot of different colors," she said of the Vegas nursery. "I want to do Alice in Wonderland. I want to paint flowers on the wall." She said her Los Angles nursery will be mostly pink. Both nurseries, however, will have plenty of storage.
"You get into these rooms and there's just so much baby junk," she said. "You need a lot of storage space."
Next up: Pregnant Jenna Dewan-Tatum and Channing Tatum go for a hike!