Celebrity Baby
Bump Watch
Happy Wednesday Hump Day — also known to us as Celebrity Baby Bump Day! We have rounded up the cutest pregnant celebrities of the week, including Channing Tatum's pregnant wife, Jenna Dewan-Tatum, as well as Kristen Bell. Pregnant Kim Kardashian showed off her trendy maternity style, while Busy Philipps and Sara Rue round out our list of cute pregnant celebrities of the week.
(page 5 of 5)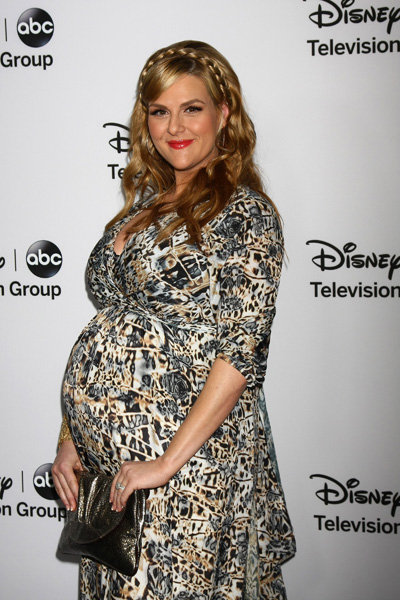 Sara Rue
Pregnant Malibu Country actress Sara Rue looked radiant on the red carpet in a printed wrap dress at the ABC TCA Winter 2013 Party at the Langham Huntington Hotel.
Rue wears her hair in a chic braid that gives her that cool bohemian look.
The actress told Us Weekly back in September that she was due "early next year" — so we can expect a baby announcement very soon!
She also said she was planning on finding out the sex of the baby. "I've been spending way too much time on Pinterest and Etsy to not find out, you know?" she said.
Um, yes… we know!
Rue, who lost 50 pounds on Jenny Craig, said she was trying to not go too crazy with pregnancy cravings.
"I'm just really trying to listen to my body. I know this is weird, but I literally had these two giant glasses of milk and I was like, 'OK, I guess I needed calcium.' So when I want ice cream, I need to realize, 'No, I probably need milk,' and not go too crazy." she said.
Photos: WENN (unless noted otherwise)