Celebrity Baby
Bump Watch
Happy Wednesday Hump Day — also known to us as Celebrity Baby Bump Day! We have rounded up the cutest pregnant celebrities of the week, including Channing Tatum's pregnant wife, Jenna Dewan-Tatum, as well as Kristen Bell. Pregnant Kim Kardashian showed off her trendy maternity style, while Busy Philipps and Sara Rue round out our list of cute pregnant celebrities of the week.
(page 4 of 5)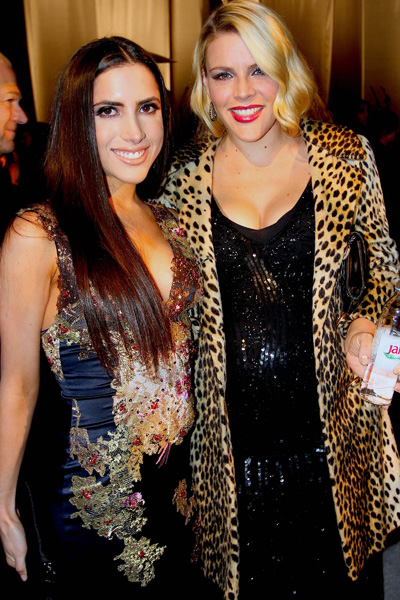 Busy Philipps
Pregnant actress Busy Philipps showed off her baby bump in a sexy black sequin dress as she poses with Caren Brooks at the Art of Elysium's 6th Annual Heaven Gala presented by Audi.
Philipps, who just joined us as a SheKnows Mammaloguer, is expecting her second child with her husband. Her daughter Birdie Leigh is 4 years old.
The Cougar Town star recently opened up about pregnancy weight gain on Good Morning America, saying she gained 75 pounds during her first pregnancy.
"I breastfed for 14 months which helped. The first 20 pounds came off fairly easily and after that I went to the gym twice a week and did plenty of walking. It was hard, but thank God for Spanx," she said.
"It's great to be healthy but you have to set a good example for your kids and know that it's not about a number on a scale but how you feel," Philipps said.
Next up: Pregnant Sara Rue wears a chic wrap dress