Fun Crafts For The
Year Of The Snake
Do you celebrate Chinese New Year in your family? If not, you should consider making it a family tradition! The Chinese New Year marks the beginning of the new lunar calendar. It is celebrated with food and festivities with family and friends, and meant to bring in luck and good fortune in the coming year. Teach your children about the traditions of the Chinese New Year with these three great crafts!
Chinese paper lantern craft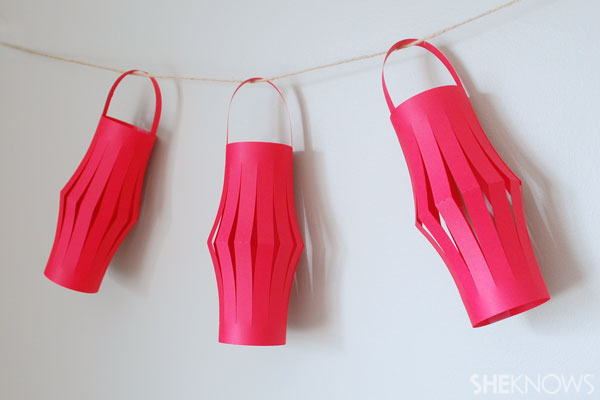 What you'll need:
paper
scissors
tape
ruler
pencil
What you'll do:
Fold the sheet of paper in half crosswise.
Use your ruler to mark off lines that are 1-1/2 centimeters apart.
Beginning at the fold, cut vertical lines at each mark, stopping about 1-inch from the edge of the paper.
Unfold the paper, then tape the two long edges of the paper together to form a tube.
Cut a strip of paper that is approximately 6-inches long and 1/2-inch wide. Tape the two ends of the strip inside the top of the lantern to form the handle.
Paper cup dragon craft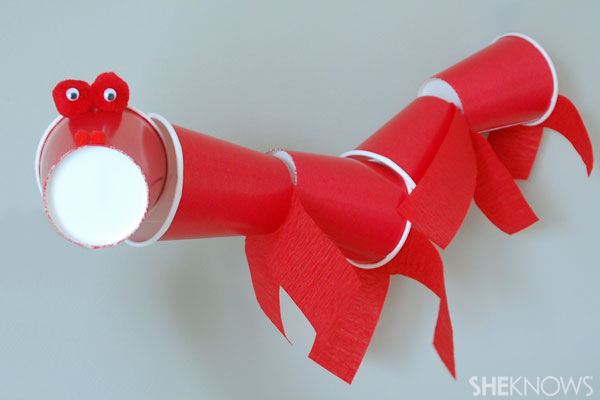 What you'll need:
paper cups
two small pom poms
two medium pom poms
two googly eyes
crepe paper
string
glue
scissors
What you'll do:
Glue the googly eyes onto the medium size pom poms. Glue the pom poms toward the rim of one cup to make the dragon's eyes.
Glue the two small pom poms close together near the base of the cup to form the dragon's nostrils.
Cut a long piece of ribbon and glue it to the inside of the cup. Let the glue dry completely.
Cut a small slit in the bottom of four more cups.
Alternate the direction of the cups, and feed the ribbon through the slits. Tie a knot at the end of the ribbon.
Cut several 6-inch pieces of crepe paper and glue them to the cups to make the dragon's legs.
Chinese drum craft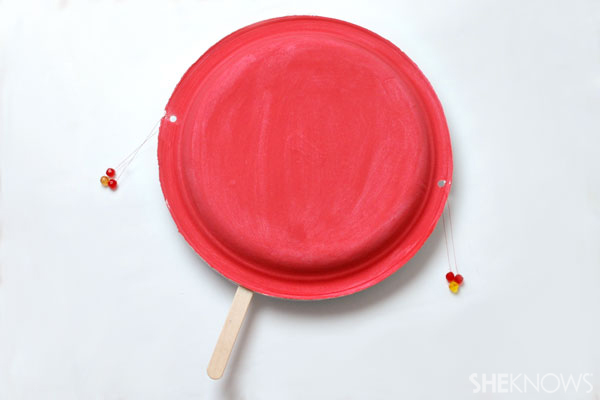 What you'll need:
2 paper plates
popsicle stick
red paint
paint brush
string
beads
hole punch
glue
scissors
What you'll do:
Lay one paper plate face up, and glue the popsicle stick to the edge of it to form the handle.
Put a line of glue all around the rim of the paper plate, turn the second plate upside down and glue the two plates together, facing each other. Allow the glue to dry.
Once the glue has dried, paint the outside of the paper plates with the craft paint. Let the craft paint dry completely.
Punch two holes along the rim of the plates, on opposite sides of each other.
String some beads onto two pieces of string, then thread the string through the holes and tie a knot.
Shake the drum back and forth to make noise.
More crafts for kids
3 Easy snowflake crafts for kids
Winter ice wreath craft for kids
Crafts boys won't hate to do