Celebrity Baby
Bump Watch
We have rounded up the cutest pregnant celebrities of the week, including newly pregnant Evan Rachel Wood and Jessica Simpson. Pregnant Kate Middleton and Kim Kardashian are both due in July and you can compare their bumps! Lastly, Shakira bares her baby bump for a good cause.
(page 2 of 5)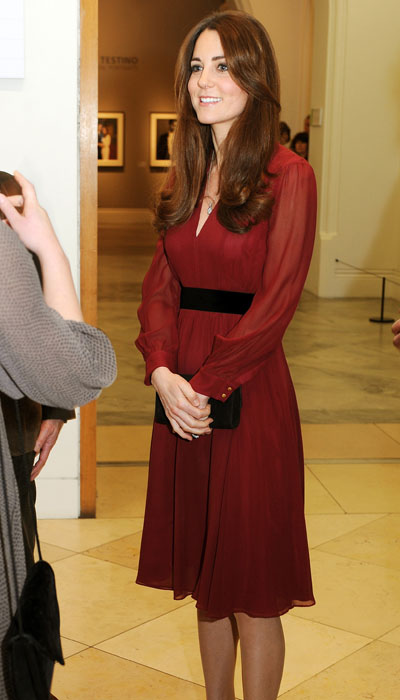 Kate Middleton
Pregnant Kate Middleton wore a belted red dress as she viewed her controversial new portrait of herself by Paul Emsley at the National Portrait Gallery in London on January 11. The Duchess is gorgeous and glowing — however no sign of a baby bump just yet!
Middleton is reportedly around 13 to 14 weeks pregnant and the Palace released a statement after a recent ultrasound to confirm the due date — and it appears to dispel rumors she is expecting twins.
"Their Royal Highnesses The Duke and Duchess of Cambridge are delighted to confirm they are expecting a baby in July," the statement reads. "The Duchess's condition continues to improve since her stay in the hospital last month."
Middleton will be sharing a due date with Kim Kardashian, who is also due in July.
Next up: Want to compare baby bumps? Check out Kardashian's pregnancy curves next!