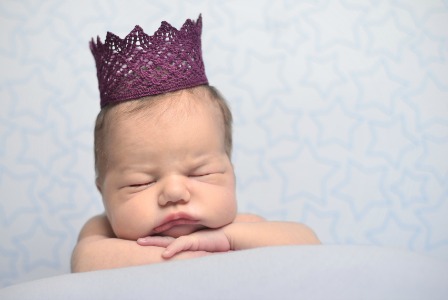 From Tiana to Flynn, baby names from fairy tales are the hottest new trend for girls and boys. We have rounded up our favorite picks from classic fairy tales to the newest Disney prince and princesses lighting up the big screen.
Baby names from another world
Fairy tales bring to life wonderful characters with great stories — and great names as well! Many of these baby names have a magical quality that you are sure to love.
Magical princess baby names
Princess names are the hottest trends for parents. The name Tiana (after The Princess and the Frog) shot up in popularity after the movie was released in 2009. In fact, it climbed over 300 spots on the Social Security Administration's baby name chart in one year!
Here are more princess baby names that will have you wishing upon a star:
Prince names for your charming baby boy
There aren't quite as many prince names as princess names, however there are still some magical names in the mix. As an interesting tidbit, the name Flynn wasn't even on the Social Security Administration's top baby name list until after the movie Tangled was released in 2010.
You can also consider naming your son the name Prince, which has been steadily moving up the popular baby name chart to the current standings at number 481.
You can also consider names of "real life" royal princes — with the most famous being Prince Harry and Prince William. Here are more prince baby names taken straight from the royal family:
King names also have a powerful punch to them, such as Triton from The Little Mermaid or Fergus from Brave.
Fairy tale names
Grimm's Fairy Tales brings us the unique names Hansel and Gretel from their story of the same name. You can consider the classic names Peter and Wendy from Peter Pan — or even Goldilocks (or Goldie).
The TV series Once Upon a Time is about fairy tale characters that are brought into the "real world" and feature some great name choices including:
Fairy baby name generator
Just for fun, you can also check out this "Fairy baby name generator" which asks the all-important questions including, "Do you love to run your fingers over the tops of streams?" and "Is your smile sometimes childish and your eyes dance with mischief?"
In case you were wondering, my fairy name is Whisteria, the Girl of the Mist.
More baby names
Mythical baby names
50 Pretty baby girl names
Cool modern names for boys