Celebrity Baby
Bump Watch
Happy Wednesday Hump Day — also known to us as Celebrity Baby Bump Day! Pregnant Jessica Simpson shows off her baby bump (and her cleavage!) while on vacation, while pregnant Kim Kardashian dresses her baby bump in spandex. Holly Madison paints a smiley face on her growing belly, while Jenna Dewan-Tatum and Malin Akerman round out our list of cute pregnant celebrities of the week.
(page 2 of 5)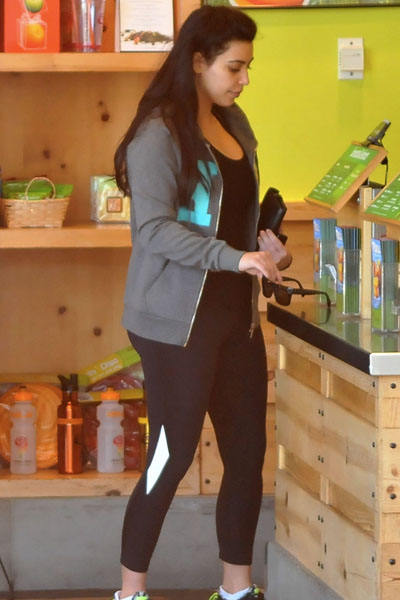 Kim Kardashian
Pregnant Kim Kardashian wore black spandex as she left the gym and headed to Jamba Juice to pick up a snack and drink in Los Angeles on January 3.
Kim is reportedly early in her second trimester and doesn't seem to be showing much yet, despite (unconfirmed) reports that claim that she is expecting twins.
"Staying fit and healthy during my pregnancy," Kim tweeted.
The reality star wrote that Gwyneth Paltrow's trainer, Tracy Anderson, is working with her during her pregnancy.
"Tracy Anderson is keeping me in shape!" she wrote on her website. "She is helping me make the adjustments necessary to keep me feeling happy, healthy and most importantly create a workout plan that is safe for the baby. It's really important for me to have a fitness routine that works for my body and my schedule and I'm really happy with the workout plan Tracy is working with me on."
Kim and Kanye have reportedly turned down an offer of $3 million for the first pictures of baby Kimye. Why would they turn this huge offer down?
"We're told they're aware public demand will only increase over time -- and still might consider offers in the future," a source tells TMZ.
The couple are also saying their baby will not be appearing on Keeping Up With the Kardashians.
Next up: Holly Madison paints her baby bump