Strengthen That Core!
Children with Down syndrome (Ds) often have a much harder time learning to walk, primarily because of their characteristic low muscle tone. Here are six exercises one physical therapist recommends to help children build strength.
(page 2 of 6)
Work is the pits!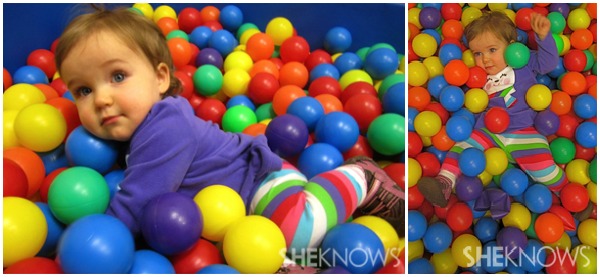 How can ball pits help build muscles? Kids use their abdominal muscles to sit back up among the balls, which will constantly shift and force them to use their trunk muscles.
"Kids love to flop among the balls," Nikki points out. "So make them work by covering your child's torso with balls so he has to 'climb' out. This engages all his abdominal muscles and trunk muscles overall."
Next up: Have a ball!