Priceless Pics
As Valentine's Day approaches, our thoughts turn toward love, and who better to honor than the other parent of our child? If you loved him before you had kids, seeing him parent your baby, toddler and child will likely turn your insides to mush and your knees to jelly as your heart swells in your chest. We salute all great dads with this stunning photo gallery and notes about why they are loved so much.
(page 9 of 15)
Dirk and Piper
Dirk, dad of Piper from British Columbia (Canada)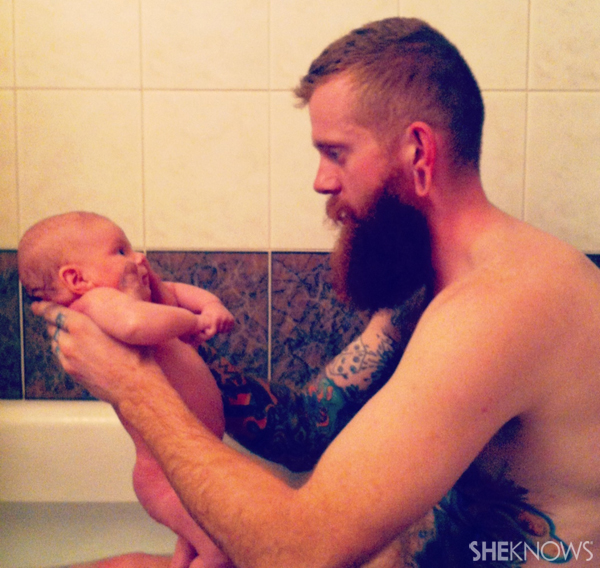 From Jackee: My husband Dirk and our 6-week-old daughter Piper have such a wonderful bond, and bath time is one of their favorite times together. He's an awesome dad for way too many reasons to list, and his goal in life is to work hard to provide for us and make us happy, and he does an amazing job. We are such lucky ladies to have him! Plus that beard is swoon-worthy!