Priceless Pics
As Valentine's Day approaches, our thoughts turn toward love, and who better to honor than the other parent of our child? If you loved him before you had kids, seeing him parent your baby, toddler and child will likely turn your insides to mush and your knees to jelly as your heart swells in your chest. We salute all great dads with this stunning photo gallery and notes about why they are loved so much.
(page 8 of 15)
Brent and Cavan
Brent, dad of Cavan from Florida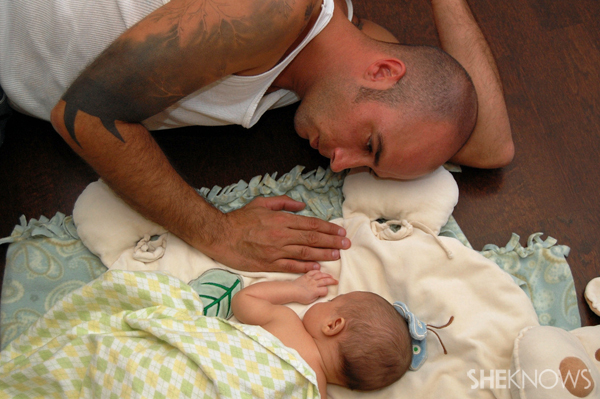 From Lisa: Brent has been an awesome dad from day one. Fully supportive of all my birth and parenting preferences. He was raised in a pretty conventional "babies are born in a hospital, formula fed" kind of household so I expected major opposition when I insisted on a home birth, breastfeeding, co-sleeping and cloth diapering. I never received any [opposition]. He got up just as many times during the night as I did and took over a lot of the household chores during the first year. He doesn't undermine me when it comes to discipline (nor I him) and we have always presented a kind of unified front as parents.